Quintana leads White Sox over Twins 3-1 for 4th series sweep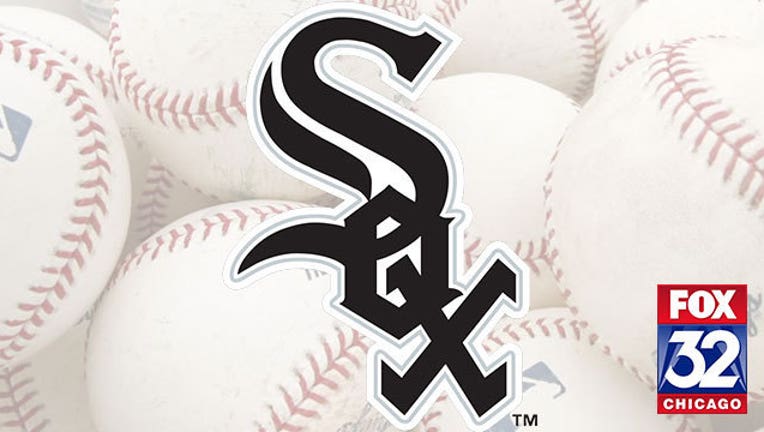 article
CHICAGO (AP) - The White Sox are playing so well, they scored a run in the seventh inning while striking out four times.
Jose Quintana pitched seven innings of one-run ball and Austin Jackson hit a go-ahead double in the fifth inning of a 3-1 victory over the Minnesota Twins on Sunday that completed Chicago's fourth series sweep this season.
"I've been on teams before when you come to the ballpark and you're like, 'I'm seeing your face again' and the same old stuff," said Todd Frazier, one of Chicago's key offseason acquisitions. "This is fun to see. Guys are making great plays out there, timely hitting and pitching is doing their job."
Quintana (5-1) gave up six hits, struck out five and lowered his ERA to 1.38. David Robertson pitched a hitless ninth for his 10th save in 11 tries as the White Sox (22-10) completed a three-game sweep and moved 12 games above .500 for the first time since September 2012.
"You couldn't really ask for a better start," Frazier said.
Tyler Duffey became the first Twins pitcher in nearly four years to strike out four batters in an inning, but Avisail Garcia reached on a wild pitch during the seventh and scored on Dioner Navarro's double for the game's final run.
Duffey (0-2) struck out a career-best nine, while allowing six hits in seven innings. Minnesota has lost five straight games and nine of 10.
Eddie Rosario singled in the third and scored on Jorge Polanco's groundout for the Twins (8-23), who are 0-6 against the White Sox and dropped 13 1/2 games behind AL Central-leading Chicago.
"Bad outcome to wrap up kind of a tough trip for us in a lot of ways," Twins manager Paul Molitor said. "We're at the point that we are looking for some encouraging points to what we're doing. For Duff to step up today and give us seven innings, it was solid and certainly gave a lot of guys a little relief in the bullpen."
Quintana got out of a jam in the first, when he trouble locating his curveball, and settled down for his 11th quality start in 12 outings.
"I started a little slow," Quintana said. "After that I felt better with my command."
Twins second baseman Brian Dozier (hamstring) didn't start for the third straight game and catcher Kurt Suzuki (neck) was available only in an emergency after taking a foul ball off the mask Saturday. Byung Ho Park (knee) returned after leaving Saturday's game.
Duffey retired his first six batters on 19 pitches and faced the minimum nine through three thanks to a double-play grounder.
But Adam Eaton walked leading off the fourth and scored the tying run on Frazier's groundout.
Duffey also struck out Brett Lawrie, Jackson and Jimmy Rollins in the seventh. The previous Minnesota pitcher to strike out four in an inning was Francisco Liriano at Kansas City on June 5, 2012.
"I think we will turn it around," third baseman Trevor Plouffe said. "We made some strides, but we're back to playing poor baseball."
TRAINER'S ROOM
Twins: Plouffe aggravated a chest muscle injury that put him on the disabled list last month, but didn't think it would keep him out. . Dozier pinch hit in the ninth and walked. . LHP Glen Perkins (shoulder) is playing catch at 60 feet. . RHP Kyle Gibson (shoulder) could throw off a mound soon.
White Sox: SS Jimmy Rollins (illness) was back after sitting out Saturday. . Alex Avila (hamstring) went 0 for 4 with three strikeouts as the DH Sunday in his third rehab game for Triple-A Charlotte after catching the previous two days.
UP NEXT
Twins: RHP prospect Jose Berrios (1-1, 6.75 ERA) is to make his third career start Monday at home against Baltimore and RHP Tyler Wilson (1-1, 3.04).
White Sox: RHP Miguel Gonzalez (0-0, 8.44) will be recalled from Triple-A and start Monday night at Texas, becoming the latest to audition for the No. 5 rotation spot following John Danks' departure. The White Sox optioned RHP Tommy Kahnle to Charlotte after the game to open a roster spot. RHP Colby Lewis (2-0, 3.32) starts for the Rangers.