Randolph's double-double leads Grizzlies past Bulls, 108-92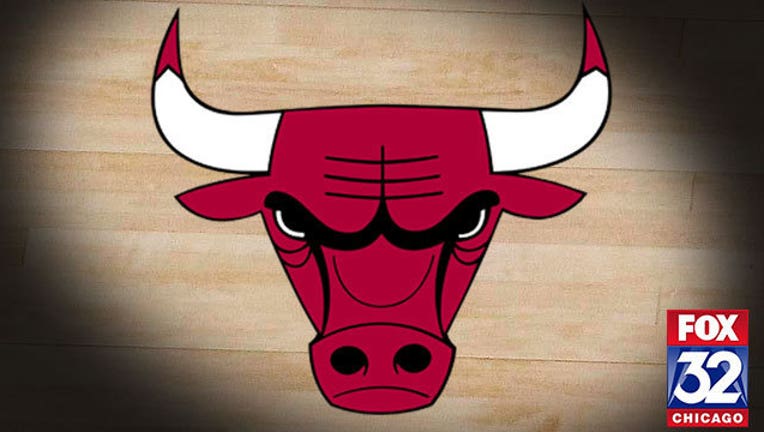 MEMPHIS, Tenn. (AP) - Zach Randolph had 27 points and 10 rebounds, Vince Carter added 17 points and the Memphis Grizzlies snapped a six-game losing streak with a 108-92 victory over the Chicago Bulls on Tuesday night.
Memphis used a strong defense missing in recent games to turn back the Bulls, who had won three of four. Chicago never got the deficit under double digits in the fourth quarter of a loss that damaged its playoff hopes.
Matt Barnes scored 16 points for Memphis, and Jordan Farmar had 15.
Nikola Mirotic led Chicago with 20 points, going 6 of 9 from 3-point range. Pau Gasol had 17 points and 10 rebounds.
Derrick Rose had 12 points and eight assists, while Bobby Portis also finished with 12 points.
Chicago remained two games behind the Detroit Pistons for the final playoff spot in the Eastern Conference.
Bulls leading scorer Jimmy Butler was held scoreless through three quarters before finishing with five points, converting only 2-of-8 shots and missing all four shots outside the arc.
The Grizzlies caused 20 Chicago turnovers, leading to 38 points. Tony Allen, who guarded Butler much of the night, had four of Memphis' 13 steals in the game.
Memphis, which led by as many as 22 in the third quarter, still held a 91-70 lead after a pair of free throws from JaMychal Green with 8:45 left. But the Bulls clicked off the game's next 10 points to make it interesting. Mirotic's 3-pointer near the 6-minute mark capped the run and made it 91-80.
That was as close as the Bulls could get.
Randolph forced his way inside during the first half, registering 18 points. Memphis used that and its strong defense to build the first-half lead to as many as 16 before carrying a 54-44 lead into intermission.
Gasol had 11 for the Bulls, connecting on four of his six shots in the half. Mirotic kept Chicago in the game, connecting on a trio of 3-pointers.
But other Bulls struggled shooting in the half, including Butler missing all five of his shots.
The Chicago shooting struggles spread into the second half, as Memphis as pushed the lead to 22 late in the third quarter while making four 3-pointers in the period.
A four-point play by Justin Holiday in the final seconds pulled the Bulls within 83-65 entering the fourth.
TIP-INS:
Bulls: Rose, who missed his previous two games with a left elbow contusion, played 35 minutes. . F Taj Gibson missed his fourth game with a rib contusion. E'Twaun Moore missed his second with a left hamstring injury. . Chicago won the first meeting between the teams this season, 98-85 on Dec. 16. .It marked only the fourth time this season Butler was held under double digits. .The Bulls are in danger of missing the postseason for the first time since the 2007-08 season.
Grizzlies: Memphis avoided its first seven-game losing streak since November, 2009. .Randolph recorded his 17th double-double of the season. .Memphis reserve G Lance Stephenson, a contributor of late, did not play (coach's decision).
UP NEXT
Bulls: Visit Miami Heat on Thursday
Grizzlies: Visit Dallas Mavericks on Friday