Rizzo homers again, Lester tough as Cubs beat Reds 8-1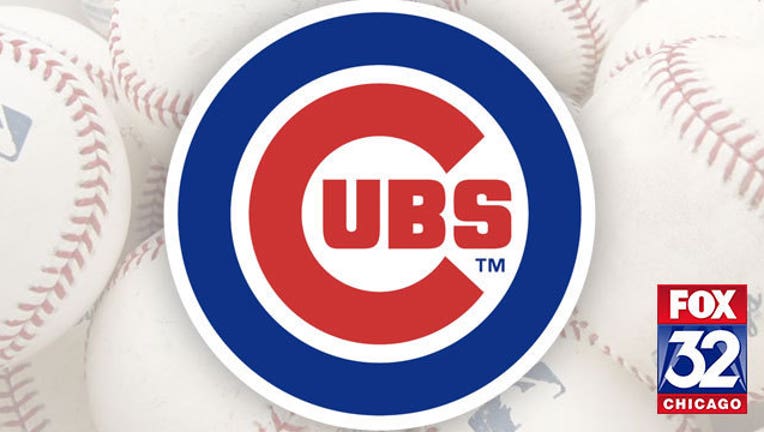 CINCINNATI (AP) - Jon Lester had a no-hitter in the back of his mind. He wound up giving up five hits, but gave the Chicago Cubs what they needed most.
Lester provided a fitting follow-up to Jake Arrieta's no-hitter by going seven innings on Friday night, and Anthony Rizzo homered for the third consecutive game, leading Chicago to an 8-1 victory over the Cincinnati Reds.
The Cubs improved to 13-4, the best record in the majors and one of the best starts in the last 100 years. They also opened 13-4 in 1908 — the last time they won the World Series — and in 1970. The 1907 team went 14-3 on its way to a Series title.
"It just helps us relax," Lester said of the impressive start. "The scary part for opponents is you look up and some of our guys are not swinging the bat too great. But our pitching has been real consistent. It's going to be the backbone of this team and take us where we want to go."
Arrieta threw his second career no-hitter in the series opener on Thursday night, a 16-0 win. Lester (2-1) limited the Reds to four singles and Zack Cozart's solo homer.
Pitchers always try to match each other, and Lester had Arietta's no-hitter in mind when he took the mound.
"We think about it, the possibilities of 'what if,'" Lester said.
Against the Reds, they've done a little of everything, outscoring them 46-7 while winning their five games this season.
"They have a nice club, and they do the type of things they have to do to get pitches to hit," Reds manager Bryan Price said. "Give them credit."
Rizzo had a three-run homer during the series opener. He hit a solo shot — his team-high sixth — off Jon Moscot (0-1) as the Cubs pulled ahead 4-0 in the fourth inning. They are 12-0 this season when scoring at least four runs. David Ross had a sacrifice fly, and Ross and Lester squeezed home runs with sacrifice bunts.
The Cubs put it away with four runs in the ninth off J.J. Hoover. Javier Baez hit a solo homer — the 16th allowed by Cincinnati's bullpen in 17 games — and the Cubs hit three consecutive RBI doubles.
The Cubs have won their last eight games overall against the Reds. They have taken six straight in Cincinnati, their longest such streak since 1945-46.
Cincinnati managed to hit only six balls out of the infield during Arrieta's no-hitter. They got their first hit in the series in the first inning off Lester when Joey Votto snapped his 0-for-19 slump with a check-swing single. They failed to get a runner to third base until Cozart led off the sixth inning with his first homer.
ROAD SUCCESS
Chicago is 18-2 on the road since the end of last season, including 9-2 this year.
SELLING FAST
Cubs fans bristled that their "Try Not To Suck" T-shirts weren't allowed at Busch Stadium this week because of the Cardinals' long-standing policy prohibiting shirts with the word. Cubs manager Joe Maddon came up with the slogan and designed the shirt to raise money for his foundation. The dust-up resulted in a spike in sales of the $30 shirts, with $56,000 raised in the last two days. That puts the season total over $500,000 from shirt sales.
SHUFFLING THE 'PEN
The Reds reshuffled their struggling bullpen, designating RHP Tim Melville for assignment and calling up RHP J.C. Ramirez. Melville gave up four runs and two homers during the 16-0 loss on Thursday. Cincinnati's bullpen has a 6.89 ERA that's worst in the NL. Reds relievers have thrown the most innings in the NL (62 2/3) and allowed the most homers (16) and walks (37).
TRAINER'S ROOM
Reds: CF Billy Hamilton missed a second straight game with a sore left thumb, injured while trying to make a catch at the wall in St. Louis last weekend.
UP NEXT
Cubs: John Lackey tries to open a season 4-0 for the first time in his career. He threw seven innings at St. Louis for a 5-0 win on Monday.
Reds: Dan Straily (0-0) makes his first appearance and second career start. He opened the season in the bullpen but was moved into the injury-depleted rotation.
___
Follow Joe Kay on Twitter: http://twitter.com/apjoekay