Rondo out of Bulls' lineup after being benched for poor play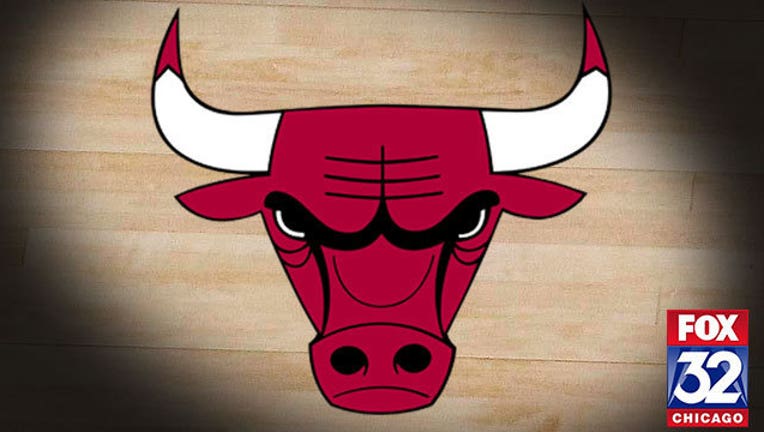 CHICAGO (AP) — One night after being benched for poor play, Rajon Rondo didn't even get into the game.
The veteran point guard indicated he might ask for a trade if this continues after watching from the sideline as the Chicago Bulls lost 116-96 to the Milwaukee Bucks on Saturday night.
"I'm not surprised," Rondo said. "It has been a tough season for us right now. There have been ups and downs. Certain buttons are being pushed. The Bulls are trying to figure things out."
Michael Carter-Williams started in his place against the Bucks with Jerian Grant backing him up.
Rondo found out Saturday morning he was not starting from coach Fred Hoiberg, who insisted it was a "strictly basketball move."
He said Hoiberg told him he was "looking slow the last five games."
"He asked me if I was healthy and OK," Rondo said. "I responded by saying I think this is the best I've ever felt in this part of the season, so we'll see how it goes. I disagree (with the assessment), but he's the head coach."
Rondo said Hoiberg told him the move was temporary. The veteran point guard wouldn't rule out asking for a trade if the benching continued, saying he was going to meet with general manager Gar Forman after the game and "we'll go from there."
Asked if he deserves to play regularly based on what he has accomplished in his career, he said, "Absolutely."
He also said this when asked if he's being singled out: "I'm Rajon Rondo. It is what it is."
The move comes with the Bulls in a 3-8 tailspin after Saturday's game. Rondo was held out for the final two quarters against the Pacers after a scoreless first half in which he had three fouls and a minus-20 in the plus/minus category.
Benching Rondo was not what the Bulls had in mind after the four-time All-Star signed a $30 million, two-year contract. But he has been inconsistent, averaging 7.2 points and 7.1 assists. He also served a one-game suspension three weeks ago for detrimental conduct to the team, and with the team looking for a spark — particularly early in games — Hoiberg decided to go with Carter-Williams.
Hoiberg described his meeting with Rondo as professional.
"He was very professional, talked about accepting whatever role he has and helping our guys stay ready," Hoiberg said. "I was proud of how he handled the situation (Friday) night. He was cheering for the guys on the bench and talking to them when they came out for rotation reasons. He's handled it well and we'll see how it goes."
Does the presence of Carter-Williams make Rondo expendable?
"I don't know about that," Hoiberg said.
Carter-Williams returned Monday after missing about two months with injuries to his left knee and left wrist. He was hurt Oct. 31 at Brooklyn and had appeared in just six games prior to Saturday's matchup with the Bucks.
A first-round pick by Philadelphia in 2013, Carter-Williams has averaged 14.2 points in his career. He was acquired by the Bulls in a trade with Milwaukee on Oct. 17.