Rose makes return from latest knee injury vs. Magic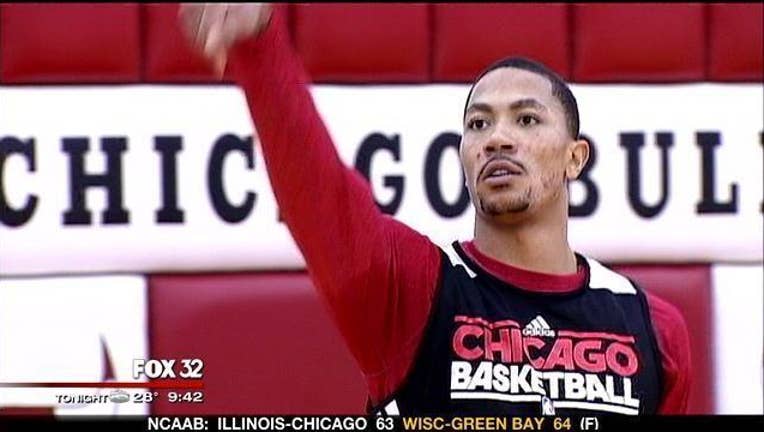 article
ORLANDO, Fla. (AP) - Chicago Bulls point guard Derrick Rose is back from his latest knee injury.
The Bulls star started Wednesday against the Orlando Magic played just over 6 minutes in the first quarter before taking his first break. Chicago coach Tom Thibodeau said before the game that he expected Rose to play about 20 minutes in his first appearance since Feb. 23. He has missed 20 games since undergoing a minor operation Feb. 27 on his right knee.
Rose scored five points in his first stint Wednesday, connecting on two of his first four field goals - both jump shots. He also had one rebound and a turnover.
Guard Kirk Hinrich also was activated after missing two games because of a hyperextended left knee.
A torn meniscus in his right knee sidelined Rose most of last season. He tore the anterior cruciate ligament in his left knee in the 2012 playoff opener.
The Bulls also visit Miami on Thursday, host Philadelphia on Saturday and visit Brooklyn on Monday before finishing the regular season at home against Atlanta on April 15.
Copyright 2015 The Associated Press. All rights reserved. This material may not be published, broadcast, rewritten or redistributed.