Sale outpitches Mariners' Hernandez as White Sox win 11-4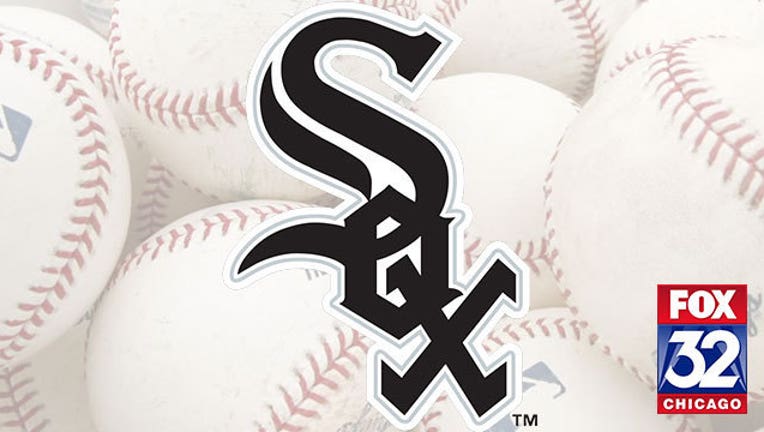 article
SEATTLE (AP) — Chris Sale's stellar outing easily made up for one bad pitch.
Sale struck out 14 in seven strong innings to outpitch Seattle's Felix Hernandez, and rookie Carlos Sanchez had a career-high four RBIs to lead the Chicago White Sox to an 11-4 victory over the Mariners on Friday night.
Sale (12-7) gave up three runs and four hits while reaching double-digit strikeouts for the 12th time in 24 starts this season, and the 30th time in his career.
"Anytime you've got a big matchup, it's always fun," said Sale, who increased his season strikeout total to an AL-leading 222. "You try and go out there and do the best you can every time, but it's hard not to find yourself in the moment, getting a little amped up."
Sale took a 4-0 lead into the seventh while giving up Ketel Martel's leadoff double in the first and a walk to Jesus Sucre in the third. Nelson Cruz and Robinson Cano then singled to open the seventh, and Mark Trumbo homered one out later to pull the Mariners within one.
"That ball traveled a good mile," said Sale, who responded by striking out the next two batters to end the inning. "It was a change-up. Went to it one too many times. He put a good swing on it. That's what he does."
Chicago answered with four runs in the eighth. Fernando Rodney relieved to start the inning and loaded the bases with one out. Rob Rasmussen, called up earlier in the day, walked in two runs and allowed a two-run single to Tyler Saladino.
The White Sox added three more in the ninth on an RBI double by rookie Carlos Sanchez and two-run single by Tyler Flowers. Sanchez also had a two-run double in the sixth and one of the bases-loaded walks in the eighth.
"These guys have the ability to hit the ball out of the ball park. It's always there. The seventh inning came around and they got him," White Sox manager Robin Ventura said. "I loved the way the guys responded. They came back, scored some runs and kept adding on.
Cruz hit his major league-leading 37th homer in the ninth, extending his on-base streak to 31 games.
Hernandez (14-8), who gave up 10 runs and 12 hits in 2 1/3 innings in his last start, allowed four runs and nine hits in six innings this time to lose back-to-back starts for the first time since Sept. 2, 2013.
"It just wasn't his night," Mariners manager Lloyd McClendon said. "His stuff was coming out crisp. He just elevated a couple change ups and they took advantage."
The White Sox took a 1-0 lead in the fourth when Saladino led off with a single and scored on Jose Abreu's double to right-center. Melky Cabrera sacrificed Abreu to third, but Hernandez escaped by striking out Avisail Garcia and Adam LaRoche.
Alexei Ramirez singled to open the fifth, took second on a wild pitch and advanced to third on a one-out infield single by Flowers. Adam Eaton then lined an RBI single up the middle. Hernandez again avoided further damage when Saladino and Abreu bounced into consecutive force outs.
Sanchez boosted the lead to 4-0 with a two-out, two-run double in the sixth. He was thrown out at third trying to stretch it into a triple.
Trumbo's homer was his seventh with the Mariners. He hit nine for Arizona prior to being traded on June 3.
Sale said the victory was far more important than the strikeouts.
"I definitely appreciate it and I know what it is," said Sale, whose 29 strikeouts in two starts is a club record. "It's something I'll look back on at the end of the season and probably appreciate it a little more then."
TRAINER'S ROOM
White Sox: RHP Daniel Webb, out since early August with a back strain, began a rehab assignment at Triple-A Charlotte.
Mariners: LHP Joe Beimel (2-1, 4.78 ERA) was placed on the 15-day disabled list, retroactive to Thursday, with posterior inflammation in his left shoulder. LHP Rasmussen was called up from Triple-A Tacoma to take his place. ... LHP Charlie Furbush, on the DL since July 8 has a slight tear in his rotator cuff and is 'unlikely' to pitch again this year, according to McClendon. ... LHP James Paxton, sidelined since late May with a strained middle finger, is scheduled to begin a rehab assignment Sunday at Triple-A Tacoma.
UP NEXT
White Sox: Rookie LHP Carlos Rodon (5-5, 4.42 ERA) is 1-1 with a 1.20 ERA in his last two starts and will be facing the Mariners for the first time.
Mariners: LHP Vidal Nuno (0-1, 3.67 ERA) will make his fourth consecutive start after 18 relief appearances for Seattle. Nuno, acquired in early June trade from Arizona along with Trumbo, is 0-1 with a 6.23 ERA in his three starts.
UPON FURTHER REVIEW
Eaton opened the game with a single and then stole second with one out, sliding in ahead of the tag by second baseman Cano. The Mariners challenged and after an estimated review of 1:52, the call was overturned.
EJECTED
McClendon was ejected during a pitching change in the eighth inning by home plate umpire Quinn Wolcott. It was McClendon's fourth ejection of the season. "I was arguing balls and strikes," McClendon said.
ROAD WARRIOR
Since the All-Star break, Eaton has hit safely in 13 of 15 games on the road, batting .356 with three doubles, a triple, two homers and 10 RBIs. Overall since the break, he is hitting .317 in 33 games.