Sale toppled by Beltran's 3-run HR, White Sox fall to Yanks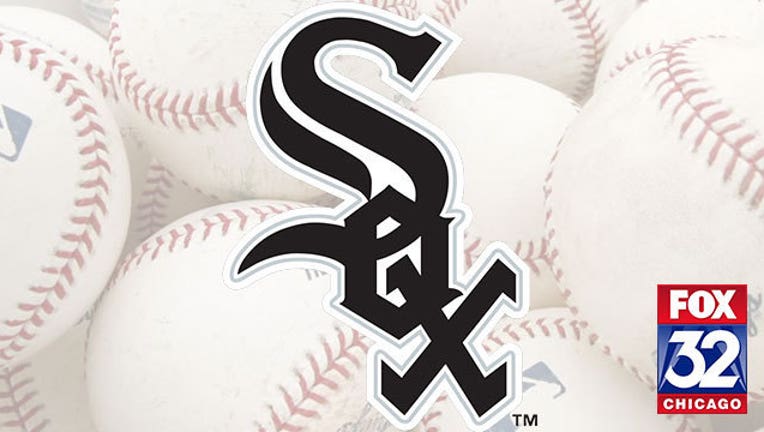 article
NEW YORK (AP) — Chris Sale topped the 200-inning mark, fanned the 1,000th batter of his career and moved closer to setting the White Sox record for strikeouts in a season.
Still, Sale was undone by the one bad pitch.
The Chicago ace gave up a three-run homer to Carlos Beltran, and that was enough to send the New York Yankees to a 3-2 win Thursday night.
So, where did Sale mean to throw the inside fastball that Beltran whacked?
"Not where it went," he said. "Talk about a professional hitter. A guy who's year in and year out one of the best in the game. He just continues to be great."
Sale (12-11) fell to 0-4 in his last six starts, all of them Chicago losses. A Yankees lineup minus lefties Brian McCann and Brett Gardner got seven hits in seven innings against the All-Star lefty. Sale walked one and hit a batter, and both led to Beltran's homer.
Sale struck out eight, reaching 1,004 for his career and moving within two of tying the team record of 269 in a season set by Ed Walsh in 1908.
Sale is second in the majors in strikeouts this year, trailing only Clayton Kershaw's 281 for the Dodgers.
"I don't want to seem unappreciative of any of these things. I know what they are and I know what they mean," he said. "But for now, I still have one or two more starts left and the focus goes to that. These are things we'll talk about and kick around in the offseason."
The White Sox lost their third in a row. Manager Robin Ventura said his team's hitting has played a big part in Sale's pitching record.
"I look at that more of it being offensively than I do just him. But you expect him to go to the mound and give you a shot to win," he said.
After a tribute to Yogi Berra in their first home game since the Hall of Fame catcher died, the Yankees closed within three games of idle Toronto in the AL East. New York cut its magic number to six for clinching at least a wild-card slot.
Beltran, a postseason star throughout his career, gave the Yankees a boost to begin their final homestand of the season. He connected in the third inning for his 18th homer, a line drive that a young boy in the front row of the left-field seats neatly gloved.
Michael Pineda (12-8) gave up one run, on Trayce Thompson's homer, in six innings. He improved the best strikeout-to-walk ratio in the AL, fanning six without a free pass.
Yankees manager Joe Girardi again went to All-Star setup man Dellin Betances to lock down the seventh. Betances entered with two on and two outs, but walked Melky Cabrera and Thompson to force home a run before striking out Adam LaRoche.
Andrew Miller pitched the ninth for his 35th save in 37 chances.
Berra, who died Tuesday at 90, was honored during a 10-minute pregame ceremony that included a moment of silence. The flags at Yankee Stadium were at half-staff and Girardi put a wreath of blue and white flowers in the shape of Berra's No. 8 in the catcher's box.
TRAINER'S ROOM
White Sox: 3B Mike Olt was out of the lineup, a day after leaving the game with discomfort in his right shoulder. He's day to day.
UP NEXT
White Sox: Rookie LHP Carlos Rondon (8-6, 3.78) tries to make up for his only other start vs. the Yankees, when they scored eight runs on eight hits and four walks in three innings against him July 31.
Yankees: LHP CC Sabathia (5-9, 4.80) is 19-4 lifetime vs. the White Sox, matching his win totals over the Tigers and Royals for his most against one opponent. He ended a nine-game winless skid overall in his last start when he beat the Mets.
EAT 'EM UP
Adam Eaton struck out to lead off the game, then hit three singles and walked. In eight career games vs. the Yankees, he's batting .515 (17 for 33) with four walks and has scored seven runs.