Samardzija, Johnson lead ChiSox to DH sweep of Tigers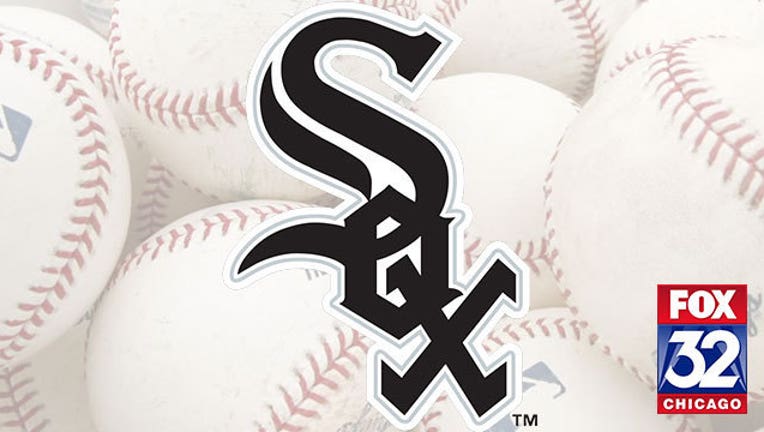 article
DETROIT (AP) — A pair of strong pitching performances helped ease any fears the Chicago White Sox had about overworking their bullpen.
Erik Johnson followed a one-hitter by Jeff Smardzija with six solid innings Monday night, leading the White Sox to a 3-2 victory over the Detroit Tigers for a doubleheader sweep.
"He threw great. Even when they got some guys on, he showed command," White Sox manager Robin Ventura said of Johnson. "He's aggressive in the zone and that's been the biggest thing since he's come back up here."
Samardzija allowed only a leadoff single to Victor Martinez in the fifth inning as the White Sox won the opener 2-0.
Gordon Beckham homered, Jose Abreu had an RBI double and Avisail Garcia a sacrifice fly in the night cap of the split-doubleheader. All the runs came off Detroit's Randy Wolf (0-4).
Trayce Thompson led off the second inning with a triple for the White Sox and scored on Garcia's fly before Beckham hit his fifth homer of the season, into the right-field seats. Tyler Saladino tripled in the third and came home on Jose Abreu's RBI single.
Johnson (3-0) allowed a long ball to Alex Avila and a sacrifice fly to Ian kinsler. The Tigers loaded the bases in the fourth but Johnson worked out of the jam unscathed, holding the 3-2 lead.
Making his fourth start this season after spending most of it at Triple-A Charlotte, Johnson matched a career best with nine strikeouts. He allowed five hits and two walks.
"I felt good," Johnson said. "Jeff did a spectacular job in the first game. It was all good."
Detroit manager Brad Ausmus was pleased with Wolf in the finale.
"He did an excellent job," he said. "If you can get seven innings out of your starter, that's an excellent outing.
"We just couldn't muster up enough offense," Ausmus said.
David Robertson allowed a one-out single in the ninth but struck out the next two batters for his 31st save in 38 chances.
Martinez was the Tigers' lone baserunner after leading off the fifth with a bloop single in the opener. He was erased when Jefry Marte grounded into a one-out forceout.
No other batter reached base against Samardzija (10-13), who struck out six in his second shutout this season and the third of his big league career. He threw just 88 pitches in a game that took 2 hours, 12 minutes.
"I felt real good and, obviously, we had some great plays on defense," Samardzija said.
The opener was a makeup of a May 27 rainout.
Adam Eaton singled in Carlos Sanchez in the third, and Sanchez homered in the sixth against Kyle Ryan (2-4), who allowed six hits in seven innings.
Monday's losses guaranteed the Tigers, who entered the season expecting to contend for a fifth straight AL Central title, will finish no better than .500. It will be just the third non-winning season since the club's run to the 2006 World Series.
The nightcap win, meanwhile, was the 9,000th for the White Sox.
TRAINER'S ROOM
White Sox: LHP Chris Sale likely won't start until Thursday at the New York Yankees. Ventura said the bullpen's workload was a concern after he decided to move Sale's next scheduled start back a day. The bullpen only got three innings of work, however, after Samradzija's complete game and Johnson's five-inning effort.
Ventura will name a starter for Wednesday's series finale on Tuesday.
Tigers: Victor Martinez made his ninth start of the year at first base in the opener. Detroit's regular designated hitter played the field and allowed Miguel Cabrera to take the afternoon off. Regular second baseman Kinsler was the DH and Martinez sat for the second game.
UP NEXT
The teams continue the four-game series Tuesday night when Chicago's Jose Quintana (9-10, 3.45) faces fellow left-hander Daniel Norris (2-2, 4.28).