Schwarber welcomes White Sox lefty Holland to Cubs' rivalry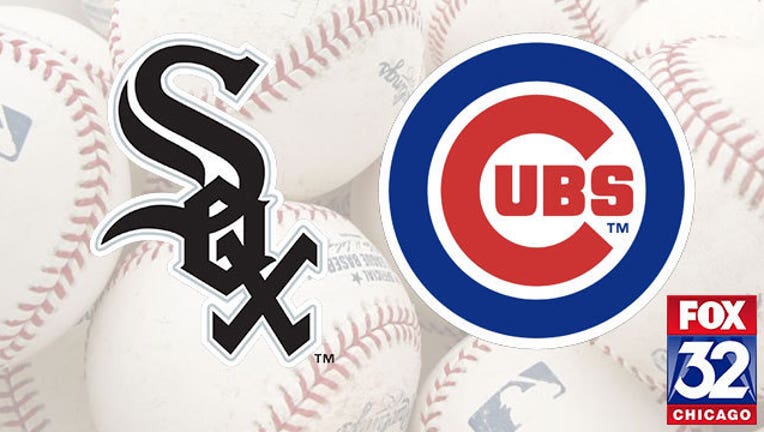 article
GLENDALE, Ariz. (AP) - Derek Holland was warned about Friday's atmosphere.
With 12,927 house-divided fans packed into Camelback Ranch, this spring contest between Holland's Chicago White Sox and the crosstown rival Cubs was rather anticipated, as exhibitions go.
Kyle Schwarber tagged Holland for a three-run homer and drove in four runs, helping the Cubs beat the White Sox 7-3.
"I found out," Holland said about the rivalry. "Coming into it, they told me what this is going to be like. I made sure to just continue to keep pitching how I am and not let that kind of thing get to you. I love the passion of the White Sox fans. I want to stay on the fans good side, not the bad side."
The left-hander signed a $6 million, one-year deal with the White Sox in December after eight years with the Texas Rangers. He gave up six runs and four hits Friday, including the shot to Schwarber in the third inning.
"Obviously, I just didn't do my job," Holland said. "But at the end of the day, it's spring training. When the season comes around, it's a different animal."
Schwarber homered on a 1-1 slider, but what preceded the homer bothered Holland more. He had retired the first seven batters before walking the eighth and ninth hitters, Tommy La Stella and Jon Jay, both left-handed hitters.
"I was just upset with the lefties with the two walks," Holland said. "Hats off to Schwarber, a good pitch, he turned on it. He's probably looking for it. The most frustrating thing was the two walks to lefties. That's supposed to be my strength."
Holland gave up a single to La Stella to lead off the fifth and walked Jay again. Schwarber's RBI single then ended Holland's day.
In three starts, Holland has allowed nine hits and eight earned runs in 9 2/3 innings.
"I'm not going to sit here and beat myself up," Holland said. "I made the pitches that I needed to. I thought my offspeed was exactly where I wanted it. This is spring training. This is where you've got to keep working on things and get ready for the season.
"Because once the games hit, it's a different animal. You come in and the preparation is different. We're not worried about working on things. It's go time. So right here, we're just trying to make sure to establish the fastball and work with the offspeed and just go from there."
Holland had spent his entire career with the Rangers, where he won 16 games in 2011 and had three consecutive seasons of double-figure victories. He has a 3-1 record in 14 postseason games.
The past three years, however, he is 13-12, spending more time on the disabled list than on the mound.
"You've got to turn the page," Holland said of the injuries.