Seager hits 2-run HR, Mariners hold on to beat White Sox 7-6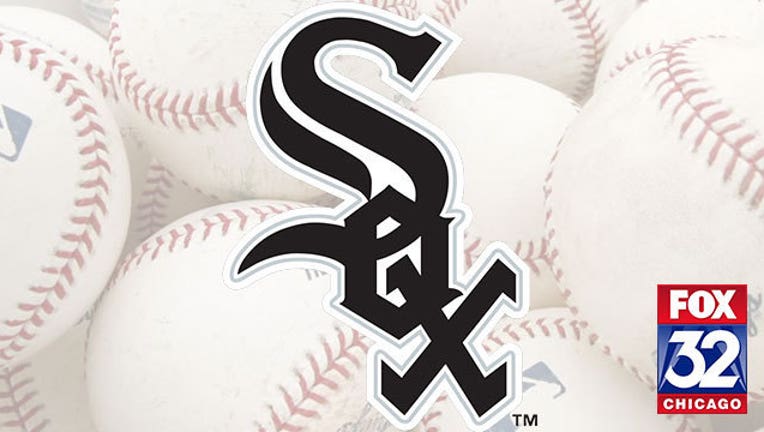 article
CHICAGO (AP) — The Seattle Mariners jumped out to a big lead, then did just enough to hold on for a win.
Kyle Seager hit a two-run home run during a three-run first inning and the Mariners withstood Chicago's late rally to beat the White Sox 7-6 Saturday night.
Chicago threatened to get back in the game several times but left the bases loaded twice before pulling close with a four-run eighth.
"It's always good to get out early (to a lead)," said a relieved and worn-out-looking Mariners manager Lloyd McClendon.
Hisashi Iwakuma (6-3) gave up two runs and seven hits and worked out of the first two bases-loaded jams in 5 2/3 innings to get his fourth win in his last five outings.
"I was able to keep the damage to a minimum," Iwakuma said afterward through a translator. "I went through a couple jams, but overall at the end I was able to come through."
The Mariners got to White Sox starter Jeff Samardzija (8-11) early, opening the game with a single by Ketel Marte followed by a two-run home run by Seager. Nelson Cruz then walked and later scored on a sacrifice fly by Seth Smith, all before the White Sox recorded an out.
"Those first innings are rough to get out of," White Sox manager Robin Ventura said. "That first one ends up hurting you. Seager starting it out and they get an extra one out of that."
Chicago trailed 7-2 with two outs in the eighth inning before rallying for four runs. Adam Eaton drew a bases-loaded walk, Tyler Saladino followed with a two-run single and Jose Abreu added a run-scoring single. Melky Cabrera then grounded out to end the inning.
Tom Wilhelmsen got the last four outs for his sixth save in six chances.
Samardzija settled down after the rough start, finishing with eight strikeouts in 5 2/3 innings. He gave up five runs and eight hits with three walks.
"What's frustrating is having that one bad inning," said Samardzija, who got his career-worst sixth straight loss. "You've got to get those first three outs."
The Mariners added a run in the third when Smith doubled to drive in Robinson Cano, who was 4 for 4.
In the fourth inning, Seattle's Brad Miller led off with a double on a pop-up behind third base that dropped between three fielders. Miller went to third on a sacrifice bunt and scored on a sacrifice fly by Marte.
Chicago pulled to 5-1 in the fourth when Adam Laroche singled home Cabrera. The Sox added a run in the sixth when Laroche walked, Alexei Ramirez singled and Tyler Flowers hit a line drive just over Seager's glove at third to score Laroche.
The Mariners extended the lead to 7-2 in the eighth when Mark Trumbo scored from third on Marte's grounder and Austin Jackson scored on White Sox shortstop Alexei Ramirez's fielding error.
The White Sox had other opportunities, but squandered them. They loaded the bases in the third but failed to score as Abreu flew out. They also loaded the bases in the fourth after getting their run, but Adam Eaton grounded out to leave them that way.
HERNANDEZ TO BE SKIPPED
Seattle starter Felix Hernandez will be skipped in the Mariners' pitching rotation this coming week, McClendon said Saturday. Hernandez had been slotted to pitch Monday in Houston, but McClendon said Vidal Nuno will instead get the start.
"Felix will be skipped one turn, freshen him up," McClendon said. "I did the same thing last year, freshened my pitchers up, and Felix had the best September of his career. Everybody thought I was nuts when I did it. I'll do it again because it's the right thing to do."
I'M PLAYING WHERE?
John Hicks made his major league debut Saturday night for the Mariners, entering the game in the eighth inning when Marte went out with a hamstring strain. But where he went was a surprise. Hicks is a catcher, but McClendon sent him in to play third base. Hicks had to have someone get him a fielder's glove. The last time he played the position? "High school, my junior year, I played one inning," Hicks said.
TRAINER'S ROOM
Mariners: OF Franklin Gutierrez, who was hit on the knee by a pitch on Friday and wasn't in the lineup Saturday, had some tightness in his Achilles tendon.
White Sox: RHP Zach Putnam went on the 15-day disabled list Saturday, retroactive to Aug. 27, with a strained right groin. Putnam is 3-3 with no saves and a 3.07 ERA in 41 games this season. He last pitched Aug. 26 against Boston, throwing one inning and giving up a run. ... RHP Daniel Webb was activated following a rehab assignment with Triple-A Charlotte.
UP NEXT
Chicago's Jose Quintana (7-10, 3.63 ERA) and Seattle's Edgar Olmos (1-0, 0.00) will start the series finale. It's the first career start for Olmos, who has had four relief appearances since being recalled from Triple-A Tacoma on Aug. 17. Quintana received a no decision in his last start on Aug. 25 against Boston, allowing four runs on seven hits in six innings.