Shep Garner's 22 leads Penn State over Illinois 86-79 in 2OT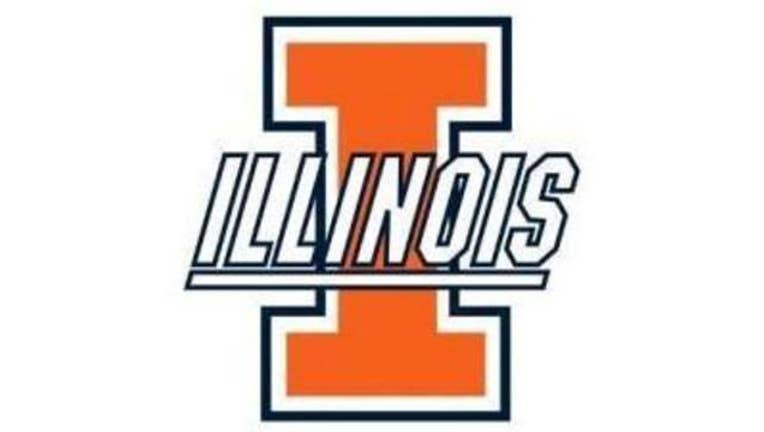 STATE COLLEGE, Pa. (AP) — Brandon Taylor had plenty to smile about after capping his best season in a Penn State uniform as the Nittany Lions secured their first ever first-round bye in the Big Ten tournament with an 86-79 double-overtime win over Illinois on Sunday.
"I think we had fresh legs for the most part," Taylor said. "I just think that every huddle we had was positive."
Shep Garner scored 22 points and Taylor added 21 and 11 rebounds for the Nittany Lions (16-15, 7-11 Big Ten), who snapped a two-game losing streak and set a mark for their most conference wins under head coach Patrick Chambers.
Josh Reaves added 13 points and Donovon Jack chipped in 10 for the Nittany Lions who saw a 10-point lead turn into a 1-point deficit with less than two minutes to play.
Malcolm Hill scored 24 of his 39 points in the second half and added 13 rebounds for the Fighting Illini (13-18, 5-13).
Khalid Lewis added 10 points for the Illini who outscored Penn State 22-12 over the final 8:49 of regulation.
Penn State led for 16:13 of the first half including the first 9:14 but never by more than six points. A shootout ensued down the stretch as the teams swapped the lead six times before Garner nailed his third 3-pointer and converted a soaring layup in the closing minute to give Penn State a 37-36 halftime lead.
Garner finished the first half with 11 points and made three of Penn State's five 3-pointers.
Reaves, who set a career high in points, started hot on the backend, too. He scored six of his eight first-half points and added two blocks in the first 5:30. But his minutes were cut after drawing his second foul with 5:13 left.
With Reaves in foul trouble early, Taylor got going midway through the second half. He ran off seven-straight points, capped by a turnaround jumper through traffic that put Penn State up 53-43 with 12:15 left.
"(Taylor's) leadership, his consistency all year long, he got us a big-time double-double when all the chips were ours to take, one of those make-or-break games," Penn State coach Patrick Chambers said. "And he's put this program on his back."
Hill did the same for his team. Sparked by his fluid fadeaway shots, Illinois mounted a 19-8 run capped by a pair of Hill free throws to take a 64-63 lead with 1:58 left.
"That group that played basically from the eight-minute mark for the rest of the game, which was the last 18 minutes, really, really, really competed," Illinois coach John Groce said. "We had some shots that we missed that I thought were pretty good ones particularly in the second overtime."
The teams swapped the lead twice more before Garner tied it 67-67 with a layup that drew a foul with 14 seconds left. He missed the potential go-ahead free throw, but made up for it in the first overtime with a go-ahead 3-pointer in the waning seconds. Illinois forced a second overtime with two Hill free throws.
But Penn State dominated the glass, pulling down seven rebounds to Illinois' four in the final period. Jordan Dickerson grabbed the biggest one, and kicked the ball out to a wide-open Peyton Banks who nailed a 3-pointer to give Penn State the lead for good in the second overtime.
Penn State closed out the game making 9 of 10 from the line.
TIP-INS
Illinois: The Illini made just 4 of 16 3-pointers. Kendrick Nunn was 1 for 6 from 3-point range while Jalen Coleman-Lands was 1 for 4 and Hill made 1 of 3.
Penn State: Reaves continued to blossom despite missing six games with mononucleosis midway through the season. He pulled down three of his seven rebounds in the overtime periods and added a steal in the first overtime.
UP NEXT
Illinois: Big Ten tournament first round in Indianapolis on Wednesday.
Penn State: Big Ten tournament second round in Indianapolis on Thursday.