Spurs fall to Bulls 95-91 after winning first 13 road games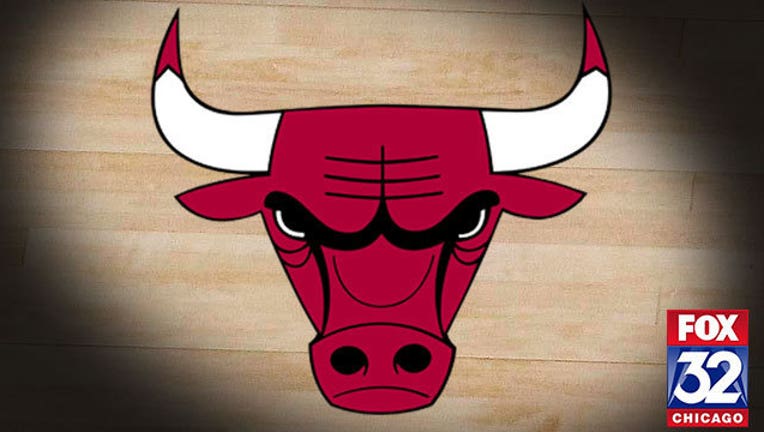 article
CHICAGO (AP) — It wasn't that they finally lost a road game and had their shot at a record dashed.
No, what bothered the San Antonio Spurs was the disturbingly slow start.
Dwyane Wade scored 20 points and the Chicago Bulls handed the Spurs their first road loss after a 13-0 start, hanging for a 95-91 victory on Thursday night.
San Antonio fell one win shy of matching the NBA's best road start set by the Golden State Warriors last season. The Spurs cut an 18-point deficit midway through the third quarter to four in the closing minutes, only to come up short.
"Streaks are a good sign when they're positive and they're a bad sign when they're negative, but at the end of the day, it doesn't give you anything else," said Pau Gasol, the former Bull.
He's more concerned that the Spurs keep struggling early in games. It could be San Antonio is still adjusting after a busy offseason that included the retirement of Tim Duncan and the addition of several new faces to complement Kawhi Leonard and LaMarcus Aldridge. Even so, the Spurs need that to change.
"Our opponents have outplayed us physically and execute-wise in most first halves for most of the season, and somehow we pull it together in the second half and play harder and smarter than we did in the first half," coach Gregg Popovich said. "We got it to four, then some execution mistakes. That's the disappointing part, that we're not a very consistent team and we haven't learned as a group the game is 48 minutes."
Leonard scored 24 for San Antonio. Patty Mills added 16 points, hitting 4 of 6 3-pointers. Gasol had 13 points and 10 rebounds in his first game in Chicago since signing with San Antonio in the summer, but the Spurs lost a road game for the first time since Oklahoma City knocked them out in the Western Conference semifinals last season.
Jimmy Butler scored all of his 13 points for Chicago in the second half. Rajon Rondo added 12 points, nine assists and 10 rebounds, and Chicago picked up the win after dropping three in a row and six of nine.
The Bulls have beaten two of the NBA's best teams in the past week in the Spurs and defending champion Cleveland. But they also lost to Denver, the Los Angeles Lakers, Dallas and Detroit during this slump.
"It's a long season," Wade said. "We have time to fix it. We could play with good teams in this league home or road, but we still have time to fix that. As long as we understand what we need to do, what we have 60 games left, whatever it is, we have a lot of games to fix that so hopefully we can."
STREAK ENDS
The Spurs had won 14 straight regular season road games since Denver beat them on April 8. But after a big push down the stretch, they couldn't pull out this one.
The Bulls led 65-47 midway through the third following a surge by Butler, who scored seven in a 54-second span after missing his first six shots. But the Spurs jumped back into it in the closing minutes of the quarter.
They went on an 11-2 run that Mills finished with a 3 to cut it to 72-66 just under a minute into the fourth.
Things got real tight when Gasol nailed a 3 to pull San Antonio within 88-84 with 3:24 left. Doug McDermott then hit three free throws after being fouled by Tony Parker, and the Bulls hung on.
WELCOME BACK
Gasol spent two seasons with Chicago and forgot for a moment where to go when he arrived at the United Center. The six-time All-Star was halfway to the Chicago locker room when he realized his mistake and turned around. The Bulls showed a video tribute to Gasol during a timeout midway through the first quarter.
TIP-INS
Spurs: Parker had eight points and five assists after missing a game because of a bruised left knee. ... For the second straight game, the Spurs set a season low for first-quarter scoring. They had 17 points after managing 19 at Minnesota on Tuesday night.
Bulls: McDermott scored eight points after being sidelined because of a concussion since Nov. 12. ... Butler had scored 20 or more in 15 consecutive games, the longest streak by a Bulls player since Michael Jordan did it in 24 straight during the 1995-96 season.
UP NEXT
Spurs: Host Brooklyn on Saturday night.
Bulls: Host Miami on Saturday night.