Surging Wild beat Blackhawk 3-2 for Western Conference lead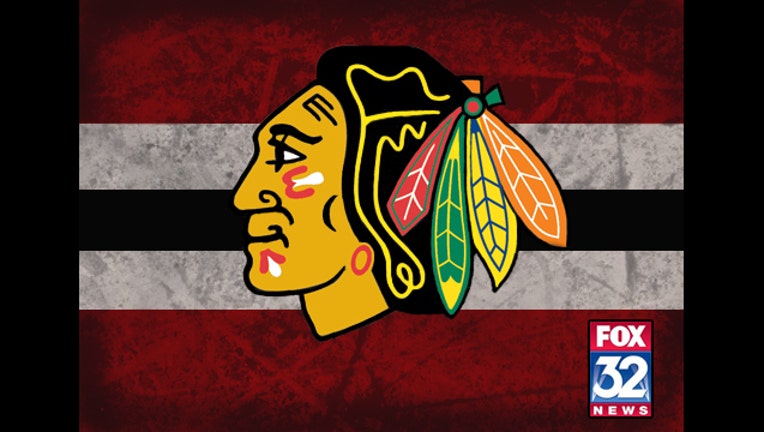 article
CHICAGO (AP) - Playing on the road for the second straight night against one of their biggest rivals, Devan Dubnyk and the Minnesota Wild rallied to another impressive victory.
Not much to complain about for Wild coach Bruce Boudreau.
"They just refuse to lose at this stage," he said.
Dubnyk made 33 saves, Jason Pominville scored in the third period and Minnesota beat the Chicago Blackhawks 3-2 on Sunday to grab sole possession of the top spot in the Western Conference.
Nino Niederreiter and Chris Stewart also scored as Minnesota earned its fourth straight win and improved to 17-1-1 since Dec. 4. The Wild also beat the Blackhawks for the eighth straight time.
"To beat this team eight times in a row is really something," said Boudreau, who was behind the bench in Anaheim when the Ducks were eliminated by the Blackhawks in the 2015 Western Conference finals. "I don't understand how you can do it. I wish I had had that knowledge a couple years ago."
Minnesota (28-9-5) jumped in front for good when Marco Scandella shot the puck behind the net and it caromed right to Pominville standing all alone on the right side of the crease. He knocked it into the open net for his sixth of the season at 5:08.
Minnesota defenseman Ryan Suter was sent off for tripping with 22.4 seconds left, but Chicago was unable to get a good look even with the 6-on-4 advantage.
"It's a big game, just point-wise," Dubnyk said. "If we want to be in first place, we're going to have to win games against these guys."
Patrick Kane scored twice on a whopping 12 shots for the Blackhawks (27-14-5), who were coming off an ugly 6-0 loss at Washington. Artem Anisimov, battling an illness, had two assists, and Corey Crawford made 29 stops.
"Frustrating. Even though it was 2-0, at 2-2 you still feel good being in a tie game going to the third at home playing a team playing on back-to-back nights," Kane said. "Tough not to get anything out of that game."
Chicago coach Joel Quenneville called Friday night's performance against the Capitals a failure "across the board," and he went with seven defensemen for the Blackhawks' first game of the season against Minnesota. He also leaned heavily on Kane, who has six goals and 12 assists in his last 14 games.
"Kaner had the touch tonight," Quenneville said.
The reigning NHL MVP beat Dubnyk on the stick side at 4:33 of the first, and then added his 14th of the season in the second. The winger dug the puck out of the faceoff circle and snapped it over Dubnyk's left shoulder for a 2-0 lead at 4:16.
Minnesota got one back after Anisimov was sent off for tripping at 5:04 of the second. Jonas Brodin's long shot went off Wild center Mikael Granlund in front and dropped to the ice near Niederreiter, who slammed it in for his 12th.
Stewart tied it at 2 when he beat Crawford on the short side from the left circle with 9 minutes left. Stewart also scored in Minnesota's 5-4 victory at Dallas on Saturday night.
"We didn't have the best legs right from the get-go, but I feel like we found a way," Niederreiter said. "Then we kind of find a rhythm and kept going."
NOTES: Kane played more than 27 minutes in his first multigoal game of the season. ... The Blackhawks scratched forwards Andrew Desjardins and Jordin Tootoo. ... D Nate Prosser and RW Kurtis Gabriel were inactive for Minnesota.
UP NEXT
Wild: Begin a four-game homestand Tuesday night against New Jersey.
Blackhawks: Visit Colorado on Tuesday night.
___
Jay Cohen can be reached at http://www.twitter.com/jcohenap