VIDEO: Blackhawks' Toews pulls off incredible trick shot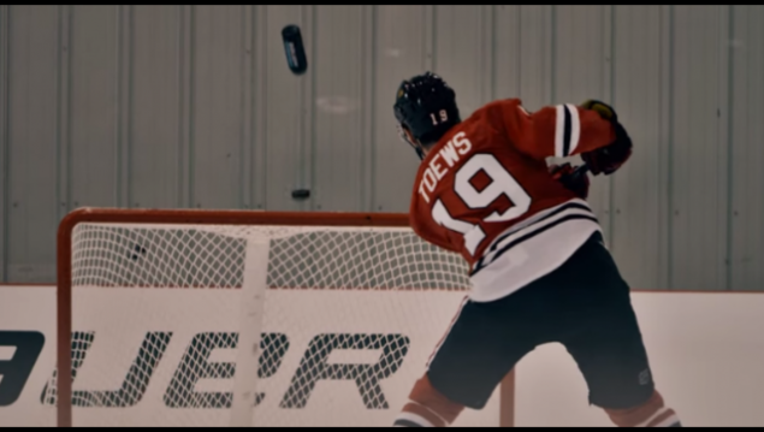 CHICAGO (FOX 32 News) - Chicago Blackhawks' stud Jonathan Toews is about to blow your mind. Video has surfaced on YouTube showing the Captain pulling off quite the trick shot.
With a water bottle sitting in the top of the goalie's net, Toews shoots a wrist shot into the net and pops the bottle out. Then, while the bottle is still in mid-air, he fires a second wrister that hits the bottle perfectly into the glass.
Check out the video and let us know what you think! Blackhawks' training camp starts Sept. 18th.
GO HAWKS!