Vikings look to stay on roll, snap skid in Chicago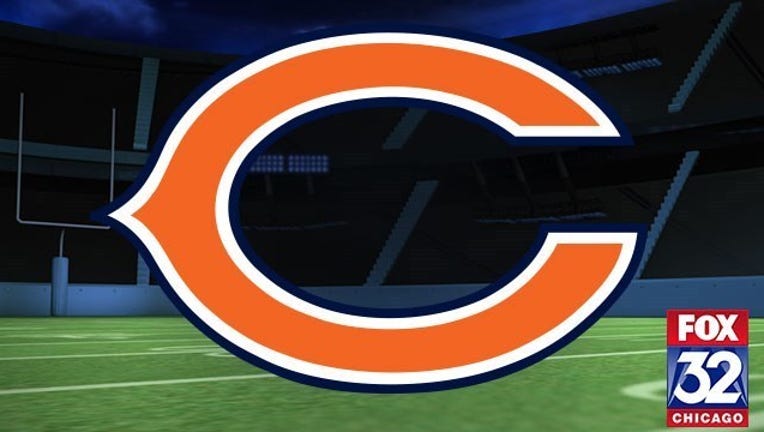 article
LAKE FOREST, Ill. (AP) — The last time the Minnesota Vikings won at Soldier Field, Adrian Peterson ran over the Chicago Bears in a way no one else has.
That was eight years ago.
The Vikings (4-2) come into Sunday's game in Chicago eyeing a third straight win and looking to drop a long road losing streak for the second week in a row. After earning a rare road win over an NFC North opponent at Detroit, Minnesota will try to end a seven-game slide in Chicago.
"Each week we're getting better, we're becoming better as a team, just kinda jelling and molding," Peterson said. "A real good team."
They haven't had any luck in Chicago, though. Not since Oct. 14, 2007, anyway.
Peterson went off for 224 yards — the most by a Bears opponent — to lead the Vikings to a 34-31 victory in just his fifth game as a pro. Since then, it's been nothing but losses at Soldier Field.
That's something the Vikings will try to change Sunday against a rebuilding team juggling its defensive line. Chicago cut veteran Jeremiah Ratliff last week after he was seen having an animated discussion with general manager Ryan Pace.
The Bears (2-4), coming off a bye, are trying to regroup from an overtime loss at Detroit two weeks ago. That gave the Lions their lone victory and dampened some of the good feelings in Chicago after back-to-back wins.
"The longer the players are with us, we'll have a better understanding of each other, and hopefully that will improve moving forward," coach John Fox said.
The Vikings, meanwhile, broke a nine-game road winless streak counting the playoffs against the NFC North last week at Detroit. It was their first victory away from home within the division since they knocked off the Lions on Sept. 30, 2012.
Coach Mike Zimmer has been reminding his team about the losing streak in Chicago, just as he did about the division road skid before the Detroit game.
"When people say we lose all of these games, we can't win a game on the road, we can't win a game in the division, I just take it personally, I guess," said Zimmer, a Chicago-area product in his second season as Minnesota's coach.
Here are some things to look Sunday:
ARMED AND READY: The Vikings are more than just the "Adrian Peterson Show" these days. And last week, Teddy Bridgewater put on quite a display.
With the Lions focused on stopping Peterson, the young quarterback came through with one of the best performances of his career. Bridgewater finished one yard shy of a personal best by throwing for 316. He connected with 11 receivers while completing 25 of 35 passes with two touchdowns and no interceptions. And this week, he will be facing a secondary seeking its first interception.
"They have a lot of wide receivers making plays for them, and Teddy Bridgewater looks extremely comfortable back there in the pocket," said Bears safety Antrel Rolle, who hopes to return after missing two games because of an ankle injury.
LINE 'EM UP: The Bears' depth on the defensive line is being tested again with Ratliff gone and Ego Ferguson being placed on injured reserve. Those are just the latest losses for a team that also cut projected starting defensive end Ray McDonald following a domestic violence arrest shortly after signing him.
The Bears figure to start Will Sutton and Jarvis Jenkins at defensive end and rookie Eddie Goldman at nose tackle, although coordinator Vic Fangio said he won't necessarily play more people because of the losses of Ratliff and Ferguson.
Chicago also signed former Pittsburgh Steelers and Jacksonville Jaguars defensive lineman Ziggy Hood last week.
RECORD WATCH: With 136 touchdown passes as a Bear, Jay Cutler needs just one to match Hall of Famer Sid Luckman's record.
PETERSON'S PROBLEMS: The NFL's fourth-leading rusher, Peterson was not exactly a picture of health. He was listed with hip, finger and ankle problems on Wednesday's injury report. This comes after he got sick to his stomach from eating shrimp the day before the Lions game. Peterson is allergic to shellfish, but that did not stop him from breaking off a 75-yard run against Detroit.
TARGET PRACTICE: It looks like Cutler will finally be throwing to a healthy receiving corps. Alshon Jeffery (pulled hamstring) and Eddie Royal (ankle) returned against Detroit after missing time.
The question is: Will healthier receivers mean a more open offense?
___
AP NFL website: http://www.pro32.ap.org and AP NFL Twitter feed: http://www.twitter.com/AP_NFL