Wade, Love, James lead surging Cavaliers over Bulls 113-91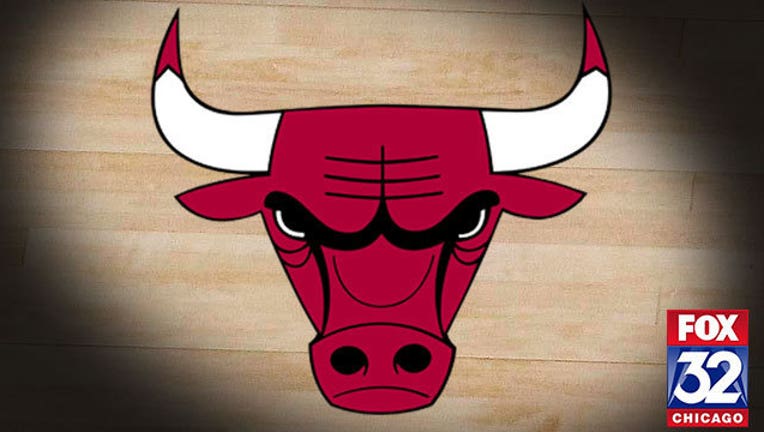 article
CHICAGO (AP) -- LeBron James could sense the Cleveland Cavaliers were starting to click the last time they lost. But a streak like this? He wasn't about to say he saw that coming.
Dwyane Wade and Kevin Love each scored 24 points, James had 23 and the Cleveland Cavaliers beat the Chicago Bulls 113-91 Monday night for their 12th straight win.
Backed by a trio of stars, the Cavaliers matched their longest winning streak since the 2014-15 season. They dropped a tight game at Houston on Nov. 9 and haven't lost since. The streak started with wins at Dallas, New York and Charlotte.
"I'm not Nostradamus so I did not see the streak," James said. "But in the Houston game, I'd seen the way we played in that game. And I'd seen that if we could build off that game, then we can kind of turn the things around. That was a great road trip for us."
Wade made 9 of 13 shots in his first game in Chicago since agreeing to a buyout with his hometown team in late September. Love grabbed 13 rebounds and made 8 of 13 from the field. James finished 9 of 15 with seven rebounds and six assists. The Cavaliers shot just under 52 percent.
Kris Dunn led Chicago with 15 points. Robin Lopez and Justin Holiday scored 14 apiece as the Bulls fell to 3-19 with their ninth straight loss.
"When the lights turn on, for whatever reason, when things get tough, we stop doing the things that make us a solid team, that make us a team that gets a good shot," coach Fred Hoiberg said. "We stop running the offense and go back and try to get it all on our own. We can't do that. We have to keep playing together on both sides of the ball. ... Everybody has to be on the same page out there and we had too many breakdowns again."
STRONG START
The matchup between the three-time defending Eastern Conference champions and the team with the NBA's worst record went as expected.
Third in the league in scoring coming into the game, the Cavaliers grabbed a 61-45 halftime lead.
James scored 15 in the half, driving hard and hitting from the perimeter while Wade chipped in with 12 points.
James' jumper from up top in the closing seconds of the first quarter sparked a 13-0 run that broke open a five-point game. Wade scored six points during that stretch, helping Cleveland bump its lead to 40-22.
Love had 10 of his team's first 13 points in the third as Cleveland increased it to 74-50. And the Cavaliers remained in control the rest of the way.
ROSE'S RETURN
Derrick Rose ended his self-imposed separation from the Cavaliers. The point guard, who has been dealing with a sprained left ankle for much of his first season with Cleveland, returned to the Cavs on Monday to resume rehab and treatment. A frustrated Rose had left the team on Nov. 22 to contemplate his future.
MIROTIC UPDATE
Coach Fred Hoiberg said the Bulls will decide after Tuesday's practice if forward Nikola Mirotic will travel with the team to Indiana. Even if Mirotic goes, Hoiberg said it "might be a stretch" for him to make his season debut against the Pacers on Wednesday. The Bulls play at Charlotte on Friday and host New York on Saturday. Mirotic has been sidelined since Oct. 17, when he suffered two facial fractures and a concussion in an altercation at practice with forward Bobby Portis.
QUOTABLE
"This is a good one to come here for me and play well, but our team is the most important thing. So, no statements. No story lines." -- Wade on returning to Chicago.
TIP-INS
Cavaliers: With Wade leading the way, Cleveland's reserves outscored Chicago's 49-28. ... Love, Jae Crowder (nine points) and James combined to make 8 of 17 3-pointers. The rest of the team was 5 of 19. ... The Cavaliers also beat the Bulls on Oct. 24. ... Love has 16 double-doubles.
Bulls: Bulls opponents have scored 100 or more 16 times. ... Portis had 10 points and nine rebounds after missing a game because of a bruised right arm. ... Holiday hit three 3-pointers and has made at least two in 20 of the 21 games he has played.
UP NEXT
Cavaliers: Host Sacramento on Wednesday night.
Bulls: Visit Indiana on Wednesday night.