Wade scores 31, Bulls blow big lead but hold off Kings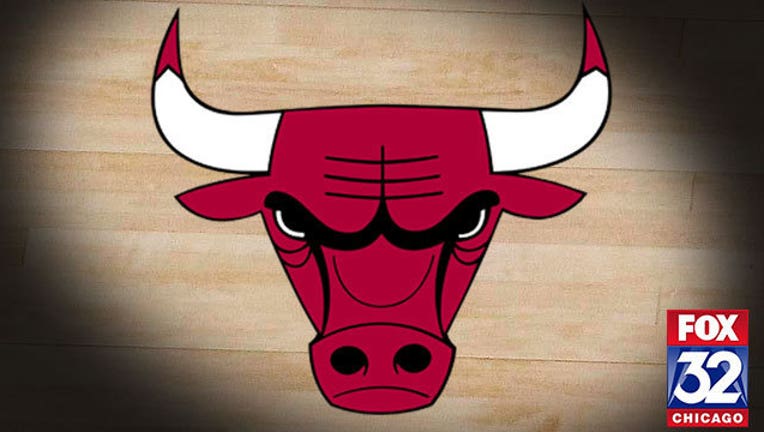 article
SACRAMENTO, Calif. (AP) - Dwyane Wade knows he's lost some of his athleticism. But the Chicago Bulls' veteran guard hasn't lost the ability to make clutch shots.
Wade scored 31 points, including the final seven for Chicago to rescue the Bulls and help them hold off the Sacramento Kings 112-107 on Monday night.
The 35-year-old Wade had 11 points in the fourth quarter and hit the biggest shot of the game, a tiebreaking 20-footer to put Chicago ahead for good at 109-107 with 13 seconds left.
"He's a great player and hit a big one for us. He's been doing that for a (long) while," teammate Michael Carter-Williams said. "His instincts are still there. He comes up big down the stretch."
After the Bulls squandered a 27-point lead in the second half, Wade's late-game heroics included one more critical play. He stole the inbounds pass following a timeout and went the length of the court for a dunk to make it a four-point lead.
"Dwyane Wade played an unbelievable game. Take your hats (off) to him. It was vintage Dwyane Wade," Kings guard Darren Collison said.
Wade added a free throw with a second to play following the second technical foul of the night on a furious DeMarcus Cousins, who thought he was fouled on a 3-point attempt. Cousins was ejected after picking up his 16th technical of the season, a total that triggers an automatic one-game suspension.
Just after the third quarter ended, a minor fracas broke out that involved Cousins, teammate Matt Barnes, Bulls assistant head coach Jim Boylen and Chicago forward Taj Gibson. Cousins shoved Boylen's arm away as tempers flared, and all three players were given technicals.
It was a frustrating night for Cousins. He missed 11 of 16 shots and finished with 18 points and 14 rebounds. He left the locker room after the game, refusing to talk to the media.
Sacramento coach Dave Joerger wasn't sure if the Kings will have Cousins against Boston on Wednesday.
"I don't know, we'll have to wait and see," Joerger said.
Carter-Williams had 21 points for the Bulls, and Robin Lopez scored 17. Jerian Grant added 13 points as Chicago won its second straight and third in four games.
The Bulls played without leading scorer Jimmy Butler, who missed his second consecutive game with a bruised right heel. He participated in Monday's shootaround and was a game-time decision.
Wade is well aware of how Butler's absence affects his role.
"I know I'm going to get the ball more and have to make more plays," Wade said. "I'm kind of in the Jimmy role. I know I have to take more shots and score more."
Ty Lawson had 22 points and seven assists, and Matt Barnes added 19 points and nine rebounds for the Kings. Collison scored 14 for Sacramento, which has lost four of five.
A corner 3 by Grant gave the Bulls their biggest lead, 82-55, with just over four minutes to play in the third quarter. The Kings cut it to a basket on several occasions in the fourth and tied it on Cousins' bucket with 36 seconds left, but could never take the lead in losing to the Bulls for a fifth straight time.
Sacramento scored 11 straight points to pull to 93-90. Cousins made a driving layup to tie it.
"Obviously, it was a slow start, a very slow start. That's probably an understatement. It's inexcusable," Collison said. "If we don't put ourselves in that hole, that probably gives us a good shot to win."
TIP-INS
Bulls: Rajon Rondo, who led the NBA in assists last season with the Kings, drew a fair amount of boos when he entered in the first quarter. ... Gibson picked up three quick fouls in succession early in the fourth quarter and fouled out late in the game.
Kings: Shot 5 of 20 in the first quarter and trailed 27-11. ... It was the third of a six-game homestand that concludes Sunday against New Orleans.
UP NEXT
Bulls: A six-game road trip gets more difficult Wednesday at Golden State.
Kings: Play host Wednesday to ex-King Isaiah Thomas and the Boston Celtics.