West title in reach, Northwestern tops Big Ten surprises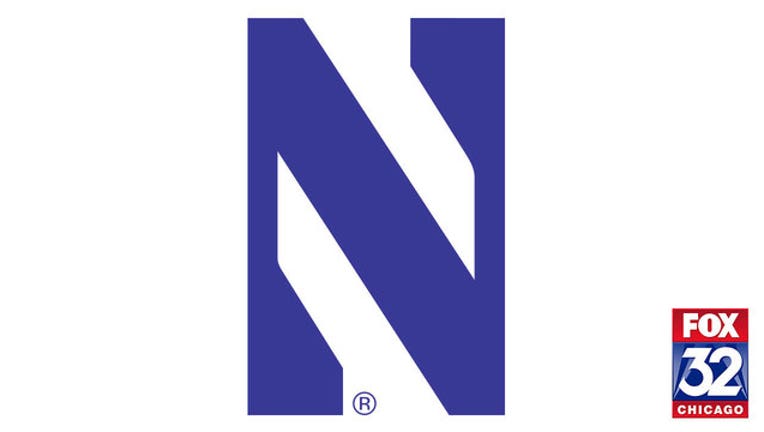 article
EVANSTON, Ill. (AP) - Northwestern came into the season with its star quarterback limited, lost its top running back early on, dropped three straight games and went winless in nonconference play.
Sounds like a recipe for one long season, except take a look at the Big Ten West standings. That's right, the Wildcats lead the division.
"Yeah, it's been a really unique year," coach Pat Fitzgerald said.
The Wildcats (5-4, 5-1 Big Ten) can clinch the division title and their first appearance in the Big Ten championship simply by winning two of their final three games. They would also secure a spot Saturday with a victory at Iowa plus losses by Wisconsin at Penn State and Purdue at Minnesota.
It's quite a position for a team that wasn't widely considered a favorite to win its division, though Northwestern is hardly the only surprise in the Big Ten.
Whether it's teams exceeding expectations or traditional powers not quite meeting them, it has been a wild season around the conference.
No. 8 Ohio State (8-1, 5-1) came into the season as a favorite to reach the playoffs, only to get blown out by Purdue two weeks ago. The Buckeyes also had to rally in the second half and then hang on for a five-point win at Nebraska this past Saturday.
No. 21 Penn State (6-3, 3-3) also had high expectations. But back-to-back tight losses to Ohio State and Michigan State and a blowout by Michigan last week doused their playoff hopes.
"Overall, we're disappointed with what happened last week and before that we'd had two other challenging losses by a very, very narrow margin," coach James Franklin said. "Obviously, our team is disappointed whenever we're not successful. ... I think when we look back at the things we've been able to accomplish in our short time here after walking into some challenging circumstances, I think overall I'm excited about the direction."
Then there's No. 4 Michigan (8-1, 6-0), picked by some to finish fourth in the Big Ten East behind the Buckeyes, Michigan State and Penn State. The Wolverines instead are a playoff contender and leading their division, with Ohio State second, Michigan State third and Penn State tied with Maryland for fourth place.
In the West, Wisconsin (6-3, 4-2) and Iowa (6-3, 3-3) haven't performed the way they hoped.
Purdue (5-4, 4-2), looking to build on a bowl victory last season, looked like it was going in the tank with an 0-3 start. But the Boilermakers have won five of six to play their way into the running for the Big Ten West championship. They beat three ranked teams along the way for the first time in 15 years, including that stunning 29-point win over Ohio State.
Buckle up for these next few weeks.
"We're still three weeks away from really knowing how it's gonna end," Iowa coach Kirk Ferentz said. "We're still three weeks away from knowing how it's really gonna end. And there's gonna be a lot of twists and turns, just like the national (race). ... Things are gonna change dramatically between now and the finish line. But that's part of the intrigue of college football."
Iowa was looking like the most skilled team in the Big Ten West just a few weeks ago with a lengthy list of future pros. But back-to-back losses road losses to Penn State and Purdue have all but knocked the Hawkeyes out of the division race. A loss to Northwestern at home on Saturday would eliminate them.
For the Wildcats, Iowa would appear to be the final major hurdle.
Northwestern already has victories over Wisconsin and Purdue, and the final two games on the schedule are against struggling teams - at Minnesota and home against Illinois. Assuming they don't face-plant in the next few weeks, the Wildcats appear to have a clear path to Indianapolis for the Big Ten title game.
They're in that spot even though quarterback Clayton Thorson was limited the first few weeks because of a knee injury he suffered at the end of last season. No. 1 running back Jeremy Larkin had to stop playing football after the third game because of a spinal issue.
Northwestern also dropped three straight home games after the opener, including matchups with Duke and Akron before losing to Michigan. The Wildcats were also beaten by Notre Dame at Ryan Field last week, making them 0-3 in nonconference play.
Had someone told Fitzgerald before the season that Northwestern would be in position to win its division despite all that?
"I would say that our guys would be pretty resilient, that they battled through adversity and there's no way in the world I could have predicted that," he said, laughing.
___
More AP college football: https://apnews.com/tag/Collegefootball and https://twitter.com/AP_Top25