White Sox blow 4-run lead, lose fourth straight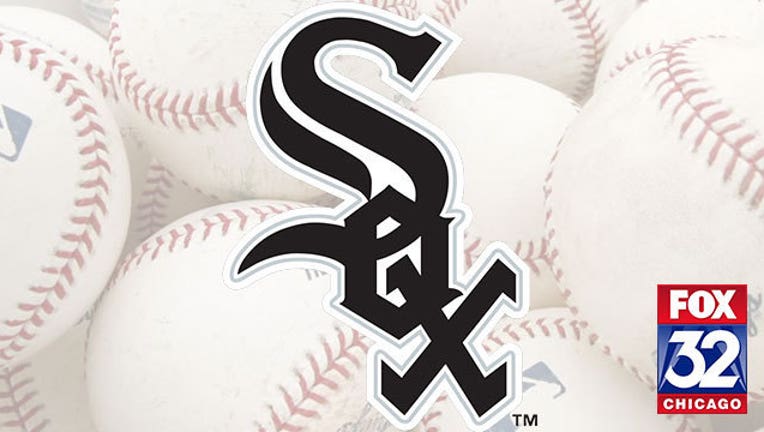 article
KANSAS CITY, Mo. (AP) — The Chicago White Sox came unraveled in the seventh inning on Friday night. It really has been a two-week collapse.
Eric Hosmer had three hits, including a home run, and drove in four runs as the Kansas City Royals rallied from a four-run deficit to defeat the White Sox 7-5 on Friday night.
The White Sox have lost four straight and 12 of 16. They held a six-game lead in the AL Central on May 9, but that has dwindled to a half game over Cleveland and one game over the Royals.
"It's tough, man," said losing pitcher Matt Albers (1-4). "I think we're battling. We're not giving in. Definitely nobody's hanging their heads. You've got to battle. It's a long season. It's never fun going through these stretches, but you can't let it get you down. You can't let it change, you know, the fun part of the game of going after hitters, for me, especially. Just got to get ready for tomorrow and, you know, just try to get some more outs."
White Sox right-hander Miguel Gonzalez allowed three runs and eight hits in 6 1-3 innings, but the bullpen could not hold the lead.
"We know how things are going right now, but it's going to change," Gonzalez said. "We just got to stay within ourselves and try to do the best we can. The bullpen's been great the whole year. You can't put your head down. We've been battling out there. We're not going to be perfect. No one's perfect in this game. And that's what it's all about. You've just got to keep battling."
Hosmer laced a two-run single with two outs in the seventh to put the Royals ahead. He homered in the sixth and drove in a run in the first inning with a groundout.
The White Sox used five pitchers in the Royals' four-run seventh. The inning included Brett Eibner's double, his first major league hit, and Whit Merrifield's two-run single.
"Seemed like anything we tried to do it didn't work," White Sox manager Robin Ventura said. "Not only can they swing it, but they've got some guys that can, if they put the bat on it, can really beat some things out."
Royals starter Danny Duffy retired the first 16 batters he faced on 59 pitches before giving up five runs on his next 17 pitches.
Avisail Garcia, Dioner Navarro and Austin Jackson hit consecutive singles with one out in the sixth to load the bases for Melky Cabrera, who cleared them with a first-pitch grand slam. It was his first grand slam since July 29, 2011, at Cleveland, while with the Royals.
Todd Frazier then took Duffy deep to left. He is tied for the American League lead with 15 home runs. It was the first time this season the White Sox have hit back-to-back home runs.
"It's not nice not getting hits," Frazier said. "It's frustrating. One of those things, it's like 'Guys, let's pick it up. Let's pick it up.' You keep saying the same things over and over and suddenly it clicks. It is, it's nice to see. We're on the right path hitting-wise. We're an aggressive team. We've just got to square them up. Everybody, myself included. We're getting pitches to hit early in the game and we're just not squaring them up and putting good swings on them."
Peter Moylan (2-0) picked up the victory with a scoreless seventh. He is 6-0 since his last loss on Sept. 7, 2011, while with Atlanta. Wade Davis worked the ninth, striking out two, for his 13th save in 14 opportunities.
The Royals added a run in the eighth when Paulo Orlando, who extended his hitting streak to 10 games with a single, scored on Jarrod Dyson's sacrifice fly.
"What are you going to do? There's not much to say," Frazier said. "They kept clawing back. They came after us that one inning. They kept chipping away. That's what they do. We've got to find a way to put the fire out and we couldn't do it."
TRAINER'S ROOM
Royals: DH Kendrys Morales was out of the lineup with a sprained right middle finger. ... RHP Chris Young (right forearm strain) could come off the DL soon. He will be used as a reliever when he is activated after going 1-5 with a 6.68 ERA in seven starts.
MAKE UP DATE
The White Sox-Royals game that was rained out Thursday has been rescheduled for Sept. 19, an afternoon start at Kauffman Stadium.
ROTATION CHANGE
The White Sox have opted to start LHP Chris Sale on Sunday against the Royals, instead of holding him back for a Monday start against the New York Mets. Ventura acknowledged since it was a division game "does" play into the decision. LHP Carlos Quintana will start Monday at New York.
UP NEXT
White Sox: LHP Carlos Rodon will try to beat the Royals in consecutive starts. He held the Royals to two runs and eight hits over 6 2/3 innings on Sunday.
Royals: RHP Yordano Ventura is 3-0 with a 3.57 ERA in four home starts.