White Sox get an 8-6 walk-off win over Dodgers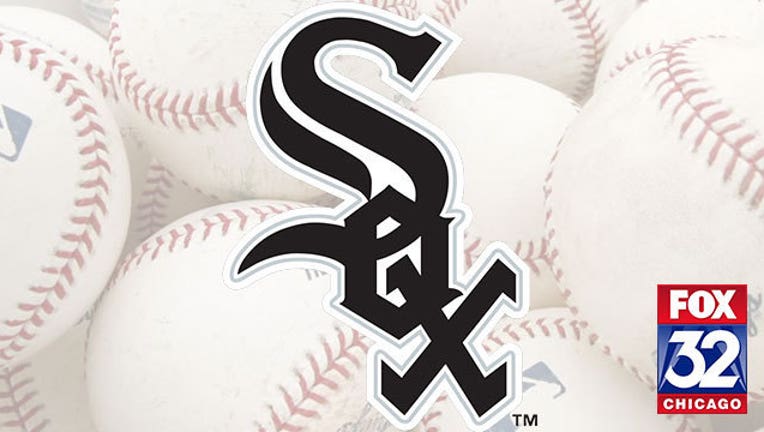 article
GLENDALE, Ariz. (AP) — Matt Davidson's late show of power ordinarily would have been the focus of Tuesday's game, raking his second homer of the game in the ninth to lift the White Sox over the Dodgers 8-6.
Chicago had something else on its mind. Before the game, veteran Adam LaRoche told his teammates that he plans to retire — a move that caught everyone by surprise.
"I don't think it's a decision he by any means took lightly," White Sox general manager Rick Hahn said of LaRoche, who had an unproductive 2015 season and had been sidelined since March 5 with back spasms. "He gave it a great deal of thought, he spoke to his family about it and in the end we respect his choice."
The first baseman/designated hitter was supposed to play Monday, but was scratched. After some thought, the 36-year-old decided that even though he was due $13 million for the second year of a two-year contract, he'd had enough.
Hours later, the White Sox and Dodgers put on a home run show, with Jason Coats hitting one for Chicago and Los Angeles knocking out four, including Rob Segedin's tying solo shot to lead off the ninth against Jake Petricka. But Davidson connected off Jamey Wright after Travis Ishikawa's double to win it.
The Dodgers committed four errors. Adrian Gonzalez misplayed a popup for a two-base error that led to the first runs of the spring against pitcher Kenta Maeda. Chase Utley made a pair of errors at third base and Austin Barnes committed the other at second.
Andre Ethier, Enrique Hernandez and Barnes also homered for Los Angeles. The first two came against White Sox starter Jose Quintana.
STARTING TIME
Dodgers: Maeda had not allowed a run in five innings entering Tuesday. He pitched well again and the only two runs against him were unearned. "I thought the quality of pitches is getting better," Maeda said through an interpreter after pitching 3 2/3 innings and giving up four hits. He walked two and struck out three.
White Sox: Jose Quintana made his second start and lasted four innings, allowing two homers but only three hits overall. He also struck out three and walked one.
David Robertson made his first game appearance of the spring in the sixth inning. After hitting Howie Kendrick with his third pitch, the Chicago closer retired the next three batters. "I felt really bad, I let one two-seamer get away. But other than that, I felt like my command was really good," Robertson said.
MOVES
White Sox: Chicago trimmed its camp roster to 50 players Tuesday, optioning pitchers Brandon Brennan and Daniel Webb to Charlotte (AAA), reassigning pitcher Jordan Guerrero to minor-league camp and releasing infielder Mike Olt.
TRAINER'S ROOM
Dodgers: Manager Dave Roberts said Justin Turner's left knee felt good after the infielder's first Cactus League game Monday. "He's going to have a slow program and we'll get him back in the lineup" on Wednesday. ... Roberts said if all goes well, Kendrick will play in the field this week.
NEXT
Dodgers: Top pitching prospect Julio Urias goes Wednesday against the Colorado Rockies in Glendale.
White Sox: Carlos Rodon, who hasn't been scored on yet in Cactus League play, faces the Brewers on Wednesday at Maryvale.