White Sox go young, rebuild after 4 straight losing seasons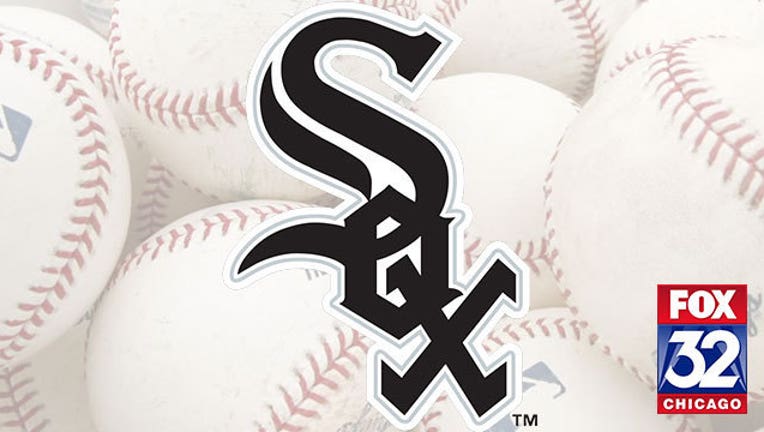 article
CHICAGO (AP) - No more quick fixes for the White Sox: The overhaul is underway.
The White Sox made their intentions clear with two huge moves at the winter meetings, and they come to spring training stocked with new young players and a huge task still in front of them.
"We know we're closer to the beginning of this process than we are to the end," general manager Rick Hahn said. "And we know there's going to be some difficult days ahead in the short term. Virtually every Sox fan I've had a conversation with understands that and is eagerly embracing this and looking forward to when we start to see the fruits of this labor. And they know there's going to be hardship in the short term."
While the crosstown Cubs attempt to defend their first World Series championship in 108 years, a rebuild is in full swing on the South Side after four straight losing seasons.
The White Sox traded ace Chris Sale to Boston and outfielder Adam Eaton to Washington at the winter meetings. They acquired two of baseball's top prospects in return, getting second baseman Yoan Moncada from the Red Sox and right-hander Lucas Giolito from the Nationals.
The White Sox also have a new manager in Rick Renteria after going 78-84. He got promoted from bench coach to replace Robin Ventura.
Here are some things to look for, starting with the first workout for pitchers and catchers on Tuesday:
NEW LOOK
New faces aside, the biggest change for the White Sox is their approach. They tried to compete in recent years by bringing in high-profile players such as Adam Dunn and Jeff Samardzija. But no more. With one playoff appearance since the 2005 championship season, they're going in a different direction. Jose Quintana could join Sale and Eaton on the other side of the exit door. He made his first All-Star team while setting career-bests in wins (13) and ERA (3.20) last season. Third baseman Todd Frazier and closer David Robertson might not be around much longer, either.
ROOKIES TO WATCH
All eyes this spring will be on Moncada and Giolito, not to mention hard-throwing right-hander Reynaldo Lopez. Acquired in the Eaton deal, he pitched in 11 games for Washington last season and made the playoff roster.
THEY'RE SET
One of the few positives for the White Sox last season was the emergence of shortstop Tim Anderson. A top prospect, he hit .283 and showed range in the field. If the plan unfolds the way the White Sox hope, he will form a dynamic tandem with Moncada. The White Sox also have a powerful presence at first base assuming they keep Jose Abreu . The Cuban slugger hit .293 with 25 homers and 100 RBIs after a slow start last season. While his numbers have declined a bit since his 2014 AL Rookie of the Year season, that's not a bad line. Abreu could also mentor Moncada, his countryman.
THEY'RE NOT
The White Sox are rebuilding for a reason. The Sale and Eaton trades were just the start for a team that has no shortage of holes. If Quintana is next in line to be dealt, Frazier might not be far behind him. Coming off a 40-homer season, he has an expiring contract. Moving Frazier could create room at third base for young and unproven players such as Matt Davidson, Trey Michalczewski, Nick Delmonico and Zach Remillard.
ON DECK
While the young players figure to get plenty of attention, keep an eye on the dugout, too. After all, Renteria will be an important component in their development. Known for his positive approach, Renteria drew praise for his work with the Cubs' young core in 2014 and would have been back for a second season as their manager had Joe Maddon not become available. Renteria now gets another opportunity to manage in Chicago, albeit on the South Side.