White Sox hit 7 homers - all solo - lose to Blue Jays 10-8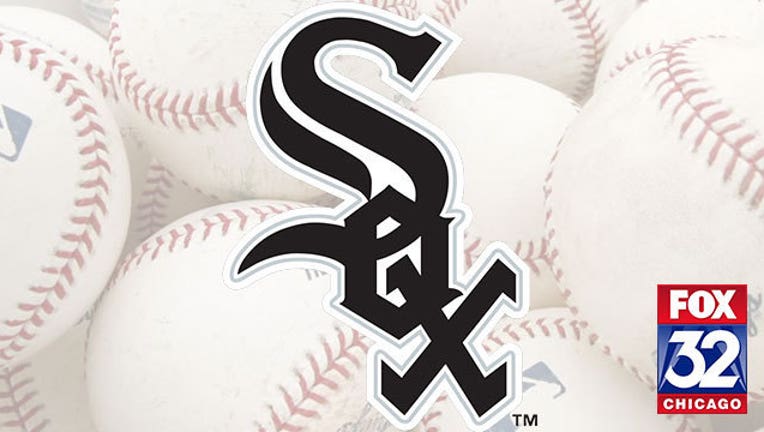 article
CHICAGO (AP) — Seven home runs was not enough for the Chicago White Sox.
Chicago tied a team record with those seven long balls, but it wasn't enough as Edwin Encarnacion drove in four runs, Devon Travis homered and the Toronto held on to beat the White Sox 10-8 Saturday.
"I don't think I've seen that before," White Sox manager Robin Ventura said. "We got quite a few of them, but we just couldn't stop them."
Detroit is the only other team to allow that many homers and win. The Tigers did it against the White Sox on May 28, 1995, and versus Boston on Aug. 8, 2004.
All seven homers were solo shots. Brett Lawrie became the first White Sox player since Ron Santo in 1974 to hit inside-the-park and over-the-wall homers in the same game, and Chicago hit three straight home runs in the second inning.
"Yeah, seven homers and you think you'd win the ballgame," said Adam Eaton, who homered in the ninth. "That's how baseball goes. Baseball is a weird game. It's a tricky game, and you can't really predict it."
"I felt like I was pitching in bizarro world there for a minute," said Toronto starter R.A. Dickey, who equaled a career high by allowing four homers. "An outing where you strike out the side and give up three home runs, I don't know if that's ever been done."
Dioner Navarro, J.B. Shuck, Tim Anderson, Alex Avila and Eaton all went deep for the White Sox, who matched the club record for homers set at the Kansas City Athletics on April 23, 1955.
"Yeah, seven homers and you think you'd win the ballgame," Eaton said. "That's how baseball goes. Baseball is a weird game."
Dickey (5-8) gave up five runs — four earned — and seven hits in 5 1/3 innings in Toronto's first win over Chicago in five meetings this season.
Roberto Osuna gave up Eaton's homer in the ninth before earning his 15th save in 17 chances, closing just the second win for the Blue Jays in their last six games.
Miguel Gonzalez (1-3) gave up eight runs and 10 hits in 5 1/3 innings.
"We scored a lot of runs. We've got to win that game," Gonzalez said. "That can't happen."
Encarnacion, Michael Saunders and Troy Tulowitzki had consecutive RBI doubles in a three-run first, and Travis hit a two-run drive in the second off Gonzalez.
With Chicago trailing 5-0 in the second inning on a hot, windy day, Lawrie drove a Dickey fastball to left and second base umpire Ted Barrett signaled home run as the ball bounced back onto the field. Saunders, the left fielder, didn't chase the ball, but Lawrie continued to run hard around the bases.
The umpires conferred, ruled the ball didn't clear the fence, and awarded Lawrie his first career inside-the-park homer despite objections from Gibbons.
Navarro and Shuck then pulled knuckleballs to right, marking the ninth time Chicago has hit three straight homers in a game.
Encarnacion hit a two-run single an inning later as Toronto built an 8-3 lead.
Lawrie went deep again to left in the fourth and added an RBI single off Gavin Floyd in the sixth. Anderson homered in the seventh off Drew Storen.
Avila's long ball off Jason Grilli in the eighth made it 8-7. But Encarnacion's had his third hit and second double in Toronto's two-run ninth.
It marked the fourth time Toronto allowed seven or more homers in a game.
"That's fun right there. Two ballclubs that can really hit," Travis said. "I like our chances in those type of battles."
BABY STEPS
White Sox first round pick Zack Collins took batting practice, a day after the catcher agreed to a minor league contract that included a signing bonus of $3,380,600, slot value for the 10th overall pick. He is to report to Class-A Winston-Salem next month.
"Feels great to be hitting with some of the guys I looked up to when I was young and still look up to," Collins said.
TRAINER'S ROOM
White Sox: 1B Justin Morneau (elbow surgery) took batting practice for the first time since signing earlier this month. Morneau aims to play after the All-Star break. . 1B Jose Abreu (hamstring) went 0 for 4 after sitting out Friday.
UP NEXT
White Sox LHP Chris Sale (12-2, 2.83 ERA) seeks to become the majors' first 13-game winner in Sunday's series finale. Blue Jays RHP Marcus Stroman (6-3, 5.23) gave up seven runs in 3 2/3 innings in his last start.