White Sox lose for 4th time in 5 games, beaten by Yanks 7-5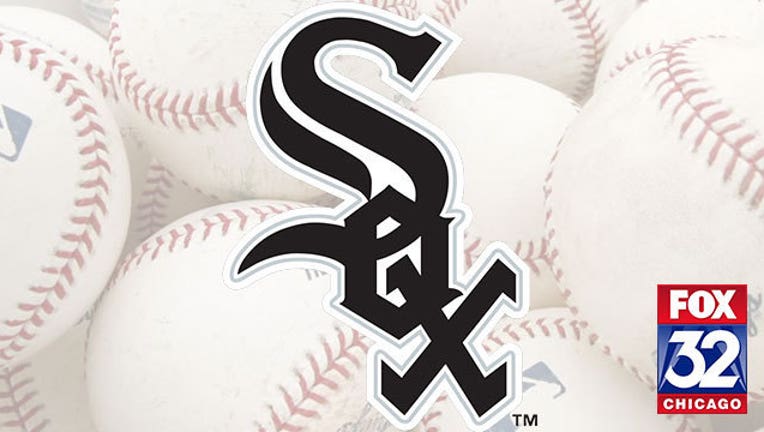 article
NEW YORK (AP) - Still leading the AL Central by a comfortable margin, Adam Eaton and the Chicago White Sox headed home, eager for a break.
The White Sox broke down in too many places and lost for the 13th time in their last 15 games at Yankee Stadium, 7-5 on Sunday.
An untimely error by second baseman Brett Lawrie, a poor start by Miguel Gonzalez and a shaky bullpen left Chicago 2-4 on its swing through Texas and New York.
Eaton was a bright spot, hitting a home run and also squeezing home a run.
"Not a great road trip for us, but we'll put it behind us," the outfielder said. "It's been a tough road, playing some good teams and lost some close ballgames."
"But we know we have a good team here. Going forward, that's what we're focused on, the off day and enjoying families, getting home and getting some rest and then getting going on Tuesday."
The White Sox have dropped four of five overall. The Yankees overcame a hiccup by reliever Dellin Betances to finish 7-3 against the White Sox, Kansas City and Boston, a much-needed boost for the last-place team.
A day after striking out all four batters he faced, Betances (1-2) wasn't so dominant. He took over in the seventh with a 5-4 lead, but Jose Abreu and Todd Frazier greeted him with singles and Melky Cabrera hit a tying double.
With runners on second and third and no outs, Betances recovered to retire the next three batters.
"When you're playing a team that's trying to scratch and claw, too, it's a good game, back and forth, we just couldn't hold it," Chicago manager Robin Ventura said. "We'd get a lead, they kept fighting back. And even for us late, seventh inning, you end up tying it back up, we just couldn't pin it down."
Andrew Miller pitched a perfect eighth and Aroldis Chapman closed for his third save.
Matt Albers (1-2) set down the first two batters in the New York seventh. Didi Gregorius then walked and pinch-hitter Chase Headley lined a tiebreaking double.
Carlos Beltran hit his 400th career homer, a two-run drive in the sixth that put the Yankees ahead 5-4.
Beltran connected from the right side, immediately after lefty Zach Duke took over for lefty reliever Dan Jennings.
The White Sox had gone a team-record 12 straight games without an error, the Elias Sports Bureau said, before a wide throw by Lawrie on a slow roller by Jacoby Ellsbury set up Beltran's home run.
"That's something that you see it happen on days, it gets unfortunate that you end up losing a game, a close one," Ventura said.
Brian McCann homered in the Yankees eighth.
Starters Masahiro Tanaka and Gonzalez both were slow and ineffective. They combined to allow seven runs on 13 hits and eight walks while throwing 193 pitches in 9 2/3 innings.
Gonzalez made his third start for the White Sox. He's taken over the fifth spot in the rotation since John Danks was released.
"Control wasn't there today. Ball was moving a lot," Gonzalez said.
WHAT A STREAK
Exactly 75 years earlier, Joe DiMaggio started his record 56-game hitting streak for the Yankees. In 1987, Ventura set an NCAA mark by hitting in 58 straight games for Oklahoma State. "College," Ventura laughed, brushing aside any comparison. As for Joe D's lofty number, "I can't even imagine a guy getting within 10 of that," the former White Sox and Yankees All-Star third baseman said. Ventura said cranked-up relievers would thwart anyone from threatening the record. Asked if he faced lefties coming out of the bullpen during his string, Ventura said yes, adding, "they weren't very good."
UP NEXT
White Sox: Off Monday, Chicago opens a 10-game homestand when LHP Carlos Rodon 1-4, 4.99 ERA) faces reigning AL Cy Young Award winner Dallas Keuchel (2-5, 5.58) and the Astros.