White Sox pull off triple play in 5-0 win over Rangers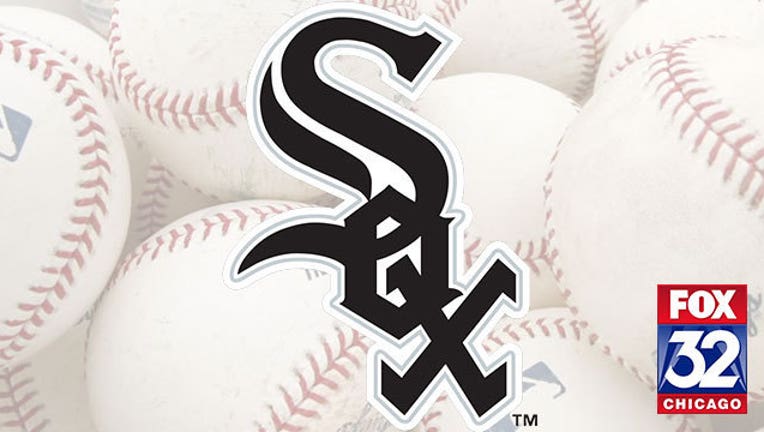 article
CHICAGO (AP) — Adam Eaton got a good jump on the liner down the right field line with the bases loaded and saw Ian Desmond break off first base. Eaton knew he had a chance for a double play even before he made the running catch.
When he saw the possibility of the first Chicago White Sox triple play in nearly 10 years, he sprinted to the pitcher's mound, just in case his teammates needed help.
It took six players to pull off the first triple play in the majors this season, preserving Jose Quintana's scoreless outing in a 5-0 victory over the Texas Rangers on Friday night.
"Besides marrying my wife and the birth of my kid, that's high up there," Eaton said, smiling. "I've never had that much fun on a ballfield."
Quintana retired 11 straight through six innings until he loaded the bases on Prince Fielder's double, Adrian Beltre's single and a walk. Mitch Moreland drilled a ball down the right field line that started one of the oddest triple plays.
Eaton threw to first, where Jose Abreu eventually tagged the dancing Desmond in foul territory.
Abreu then threw home from his knees, but catcher Dioner Navarro saw Beltre caught between second and third and fired to shortstop Tyler Saladino.
That's when Saladino saw Fielder break from third. He fired back home, and third baseman Todd Frazier eventually tagged Fielder in the rundown.
Score that 9-3-2-6-2-5, the first White Sox triple play since Sept. 18, 2006, against Detroit.
Abreu raced to clubhouse to watch the replay after the game.
"What a rush," Quintana said. "I was yelling, 'throw the ball to second.' It was fun. I've never seen that before."
Quintana (2-1) allowed just four hits over seven innings to help snap the Rangers' four-game winning streak. Brett Lawrie had a two-run double in a three-run sixth off Rangers starter Martin Perez (0-2).
It was the first non-quality start of the season for Perez, but he got no help from an offense that had 13 hits in six innings against Cy Young Award winner Dallas Keuchel a day earlier.
Eaton also singled and doubled, scoring on Abreu's third-inning sacrifice fly on a chilly night with the wind blowing in.
Matt Albers extended his scoreless streak to 31 innings and Zach Putnam pitched the ninth to finish the five-hitter.
It was the first time Texas got caught in a triple play since June 1, 1991.
"He hit the hell out of it and I thought it was getting down and I broke," Fielder said. "Once I broke there was no way I can get back and go so I just messed it up."
Delino DeShields was picked off first base in the first inning, his third running mistake in three games.
"A lot of mistakes," Rangers manager Jeff Banister said. "I think all the runners on that play, we were screwed up. Just awful base running by everybody."
TRAINER'S ROOM
Rangers: Ace Yu Darvish (Tommy John surgery) decided to throw another live batting practice, pushing his first minor league rehab start to May 1. Pitching coach Doug Brocail said Darvish could still make his major league return as soon as May 16 at Oakland. ... Reliever Keone Kela (elbow) underwent surgery and will be out three months.
White Sox: C Dioner Navarro was attended to, but stayed in after Ryan Rua's foul tip ripped off his mask in the second.
BELTRE MILESTONE
The Rangers' Adrian Beltre started his 2,500th game at third base. Only Brooks Robinson (2,870) has started more games there.
SLIDE RULE
The Rangers lost a first-inning challenge when they argued Austin Jackson illegally extended his right leg into shortstop Elvis Andrus while sliding into second base on Abreu's fielder's choice. It took the umpires 44 seconds to uphold the call, leaving Abreu safe at first.
UP NEXT
White Sox LHP Carlos Rodon (1-2, 4.73) looks to recover from a career-worst outing Saturday when he faces Rangers RHP Colby Lewis (1-0, 4.00). Rodon allowed five runs, six hits and two walks in 1/3 of an inning in Monday's loss to the Angels.