April 9th, 2015 Northern Illinois tornadoes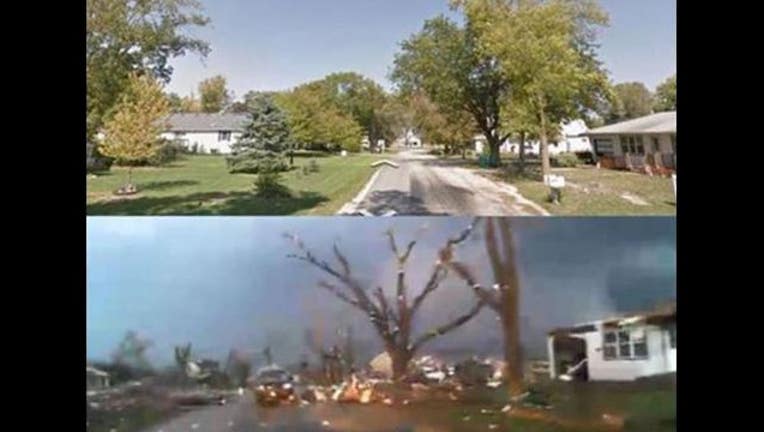 article
The first severe weather outbreak of the season turned deadly on Thursday April 9th. So far 2 people lost their lives as violent tornadoes tore through northern Illinois.
The atmosphere was ripe for severe weather due to highly anomalous moisture and instability for early April across the region. A strong low pressure system advanced into this favorable air mass helping to trigger these potent storms.
The potential for severe weather was mentioned in NWS forecast graphics and products as early as Saturday, April 4th.
Based on reports from trained storm spotters and chasers as well as radar and environmental evidence, there were at the very least two tornadoes, but likely more across North Central Illinois on April 9th.
At least two long-lived supercell thunderstorms produced these tornadoes, or family of tornadoes, across North Central Illinois.
Communities impacted based on reports include Cherry Valley, Flagg Center, Fairdale, and Kirkland.
Three damage survey teams are in the field today surveying. This process may need to go into Saturday.
Another brief tornado occurred earlier in the afternoon north of Peoria.
The number of tornadoes by month across 17 counties in the greater Chicago area shows that April is #2 with 43 tornadoes and June #1 with 56.