Chicago's drought deepens
Chicago - Despite some welcome rain on Wednesday, O'Hare ended up nearly 4 inches below average in rainfall for the month of May. 
Rain fell on eight days during the month averaging just under a tenth of an inch for each occurrence. We ended up with .71" or 3.78" below average.  It was the 4th driest May on record for Chicago.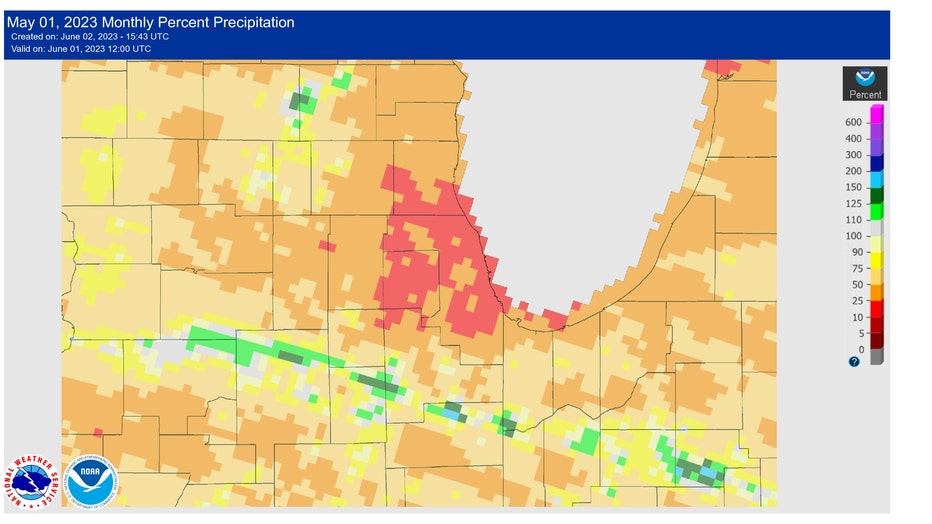 Percentage of normal rainfall for May.
O'Hare saw just 16% of normal rainfall for the month of May. Most of northern Illinois saw between just 15% to 30% of normal precipitation. 
The moderate drought for parts of the area that was declared by the U.S. Drought Monitor last week has now expanded.
SUBSCRIBE TO FOX 32 ON YOUTUBE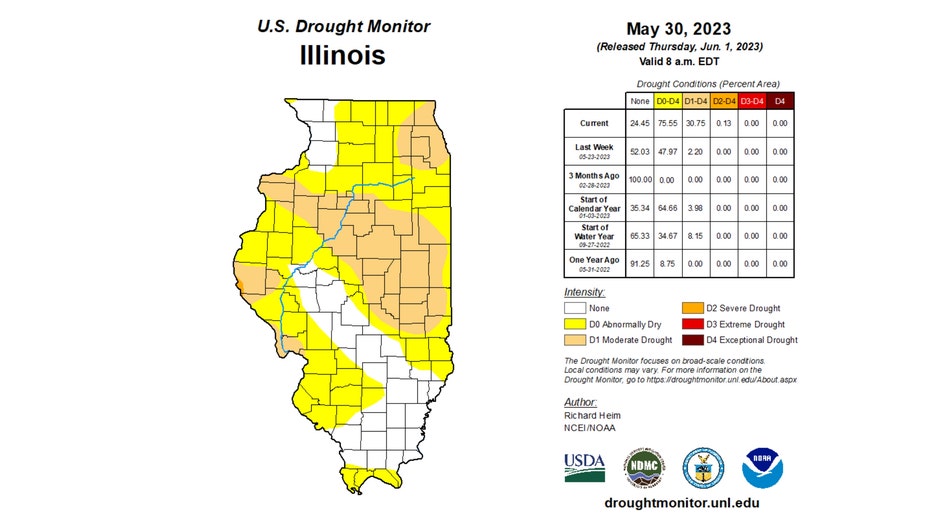 Most of the city and central Cook County along with a small portion of DuPage and Will County were in a moderate drought according to last week's assessment. Now nearly all of Cook County, all of DuPage County, northern Will County, and small portions of McHenry and Kendall County have succumbed to a moderate drought.
The portion of Illinois in a moderate drought has increased nearly fifteen times compared to a week ago. Last week just 2.2% of the state was in a moderate drought but now 30.75% finds itself in that first level of drought. Drought levels range from moderate to severe then extreme and finally exceptional, the worst level.
A very small portion of our state (.13%) is now in a severe drought.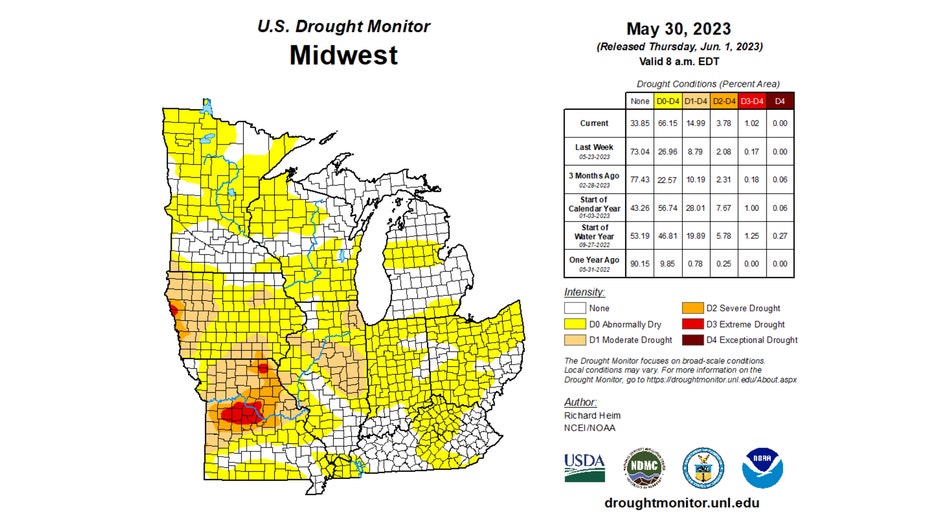 The Midwest as a whole has seen the moderate drought area nearly double over the past week. Nearly 15% of the region is at that level with nearly 4% in a severe drought and just over one percent in an extreme drought.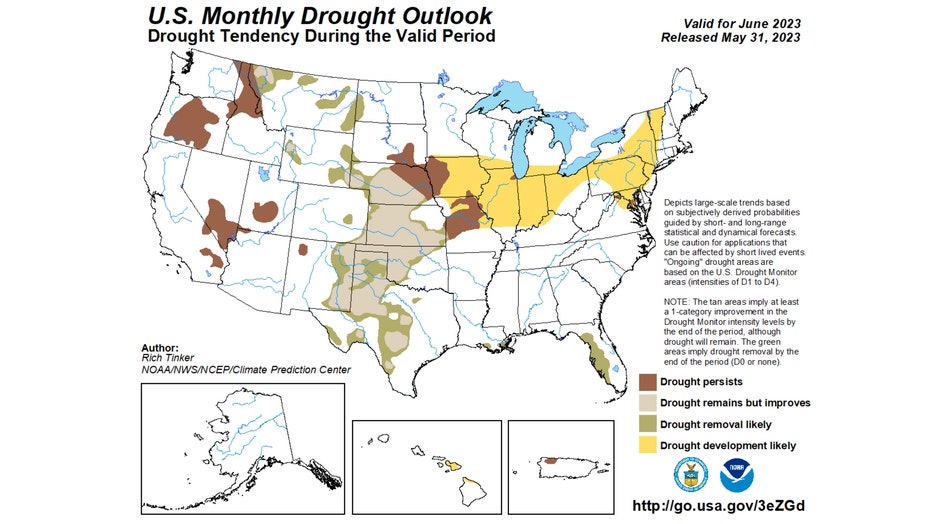 The monthly drought outlook for June says drought development is likely for much of the Midwest. The rapid onset of the drought in some places fits the definition of a flash drought. Northern Indiana's National Weather Service warned about flash drought conditions developing across portions of Iowa, Illinois, Indiana, Ohio, and Kentucky more than a week ago.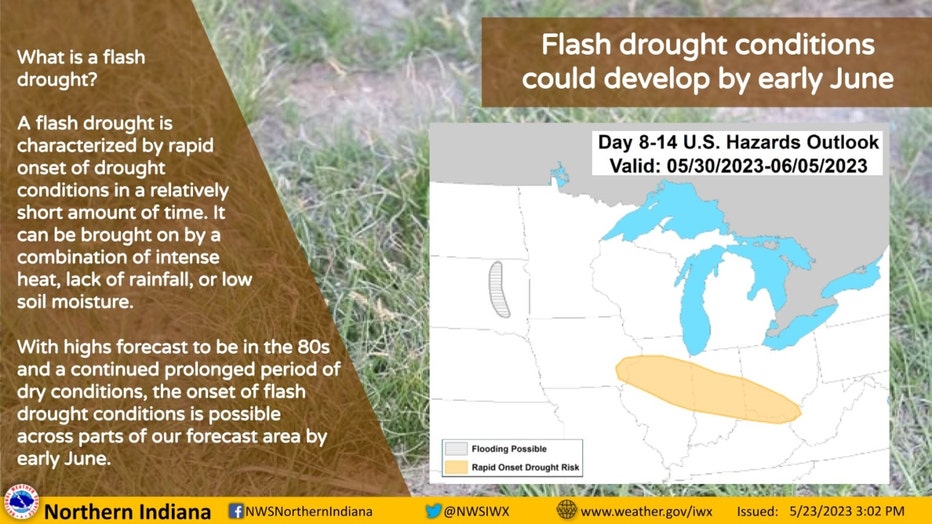 This is NOAA's definition of a flash drought:
Flash drought is simply the rapid onset or intensification of drought. It is set in motion by lower-than-normal rates of precipitation, accompanied by abnormally high temperatures, winds, and radiation. Together, these changes in weather can rapidly alter the local climate.
Higher temperature increases evapotranspiration—the process by which water is transferred from the land to the atmosphere by evaporation from the soil and by transpiration from plants—and further lowers soil moisture, which decreases rapidly as drought conditions continue.
If not predicted and discovered early enough, changes in soil moisture that accompany flash drought can cause extensive damage to agriculture, economies, and ecosystem goods and services.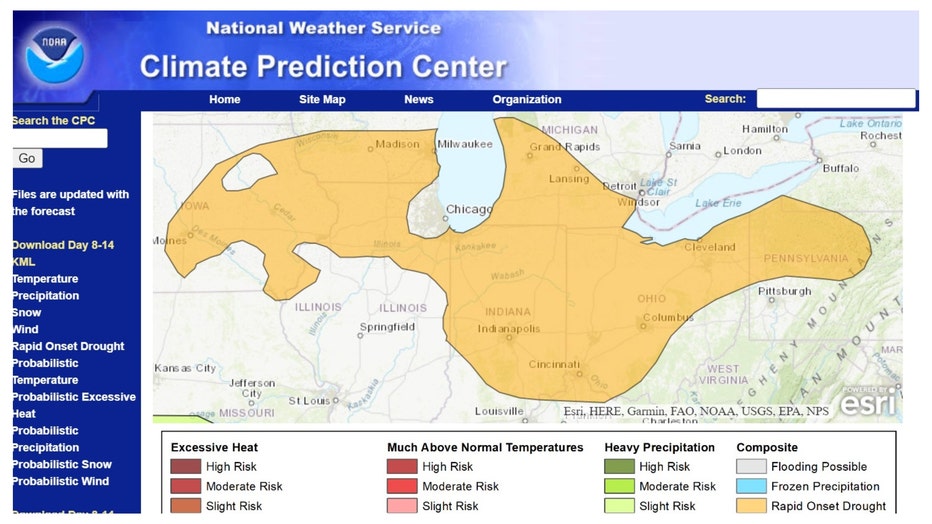 U.S. Week-2 Hazards Outlook - Made June 01, 2023
The latest "U.S. Week-2 Hazards Outlook" shows much of the Midwest and a large portion of the Ohio Valley region could see flash drought conditions develop. 
The outlook for rain here over the next several days is slim to none.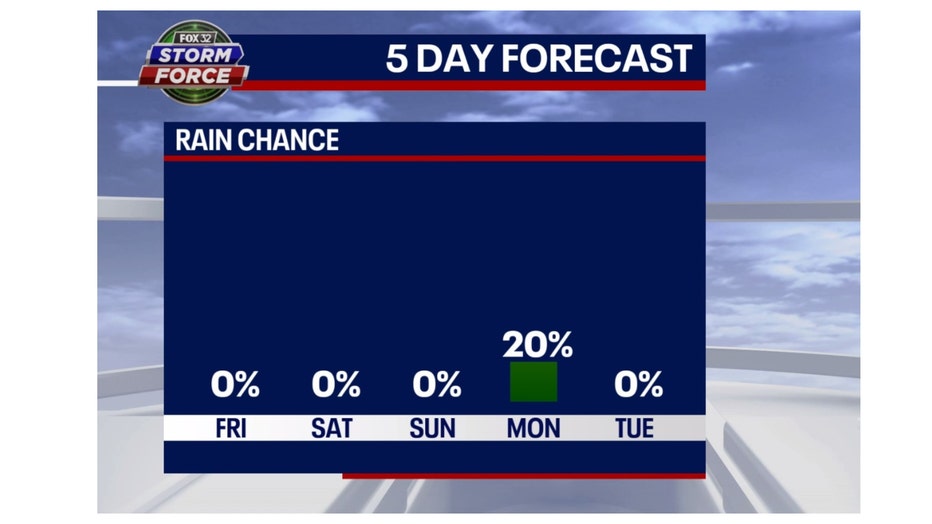 Our weekend should be dry with only a 20% chance of some rain on Monday. The Climate Prediction Center's longer-range outlook suggests drier-than-average weather dragging on almost into the middle of June.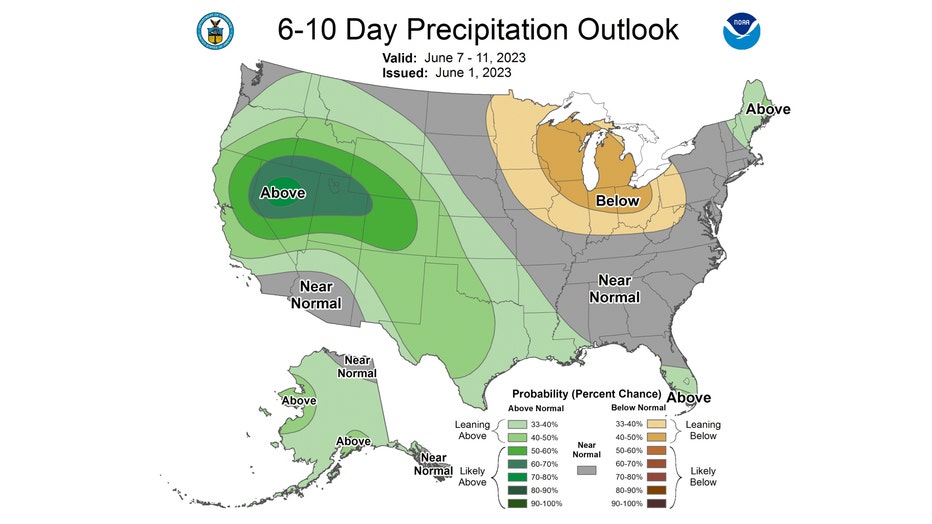 The 6-10 day precipitation outlook has us leaning below average for rainfall. This covers the period from next Wednesday through the following Sunday. Looks like more watering will be required for lawns and gardens at least for a few more weeks.