1 dead, 3 injured in semi crash in North Aurora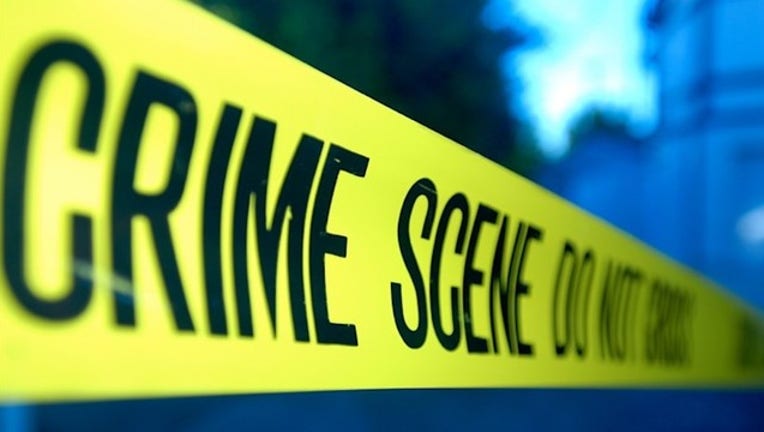 article
SUN-TIMES MEDIA WIRE - One person was killed and three others were injured when two cars crashed into a semi-tractor Monday afternoon in west suburban North Aurora.
At 11:37 a.m., Kane County sheriff's deputies, as well as Aurora, North Aurora and Illinois State police responded to a report of a traffic crash with injuries at the overpass for Interstate 88, according to Kane County sheriff's office spokesman Patrick Gengler.
A semi-tractor was turning south onto Orchard Road from eastbound I-88 while a Jaguar and a GMC Envoy were both speeding north onto Orchard, Gengler said.
As the semi was turning into the intersection, both vehicles struck the trailer portion of the semi, Gengler said. The driver of the Jaguar, 38-year-old Serafin Castellanos of Aurora, was transported to an Aurora area hospital with non-life threatening injuries.
The driver of the Envoy, Christopher Shaw, 23, of North Aurora, was pronounced dead at the scene, Gengler said. The front and back seat passengers, 24-year-old Devonte Bouchee and 23-year-old Devin Dobbs, both from Aurora, were flown from the scene to a Chicago area hospital with life threatening injuries.
Preliminary autopsy results released Tuesday showed Shaw died of multiple injuries from the crash, according to the Kane County coroner's office. A final ruling was not made pending further testing and investigation.
The Kane County sheriff's office and Aurora police are currently investigating two separate reports of shots fired prior to the crash, Gengler said.
The sheriff's office received a report of shots fired at 11:04 a.m. on Konen Avenue near Arlene Street, and Aurora police are investigating a report of shots fired about 11:45 a.m. on Nantucket and Durham near Indian Trail, Gengler said. Both reports involved vehicles chasing each other and shots being exchanged.
Gengler said nothing was struck by gunfire in the report of shots fired that Aurora police are investigating. However, two homes — one in the 1200 block of Morton Avenue and another in the 800 block of Old Indian Trail — were found to have been struck by gunfire in the sheriff's office investigation.
Sheriff's detectives are working closely with Aurora Police Detectives to determine if the incidents are related, Gengler said. They have not ruled out that the shootings and crash are the result of gang violence.
Orchard Road and the exits onto Orchard from I-88 were closed for a period of time Monday but have since reopened.
Anyone with information should contact the Kane County Sheriff's Investigators at (630) 444-1103, Aurora Police Investigations at (630) 256-5500 or Aurora Area Crime Stoppers at (630) 892-1000.