1 killed, 4 wounded Friday in city gun violence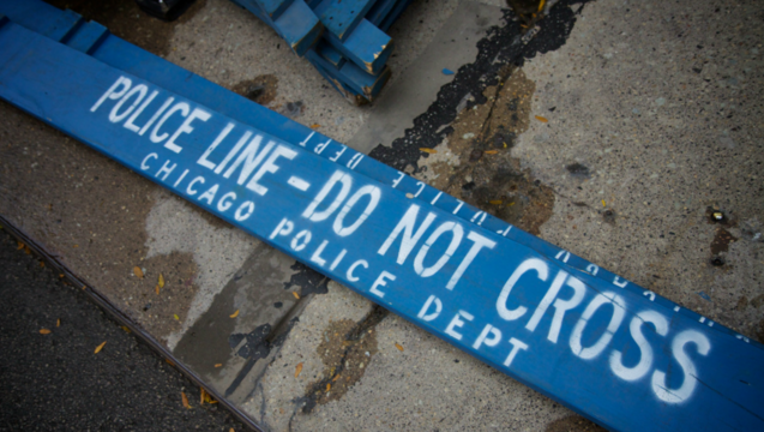 article
CHICAGO (SUN TIMES MEDIA WIRE) - A man was killed and four others were wounded Friday in Chicago gun violence.
The homicide happened within an hour before midnight in the Grand Crossing neighborhood on the South Side. It was the last shooting during the 24-hour period.
About 11:20 p.m., a 22-year-old man was shot multiple times while inside a vehicle in the 1400 block of East 67th Place, according to Chicago Police. The man then drove himself several blocks to a gas station, where someone called an ambulance. He was taken to the University of Chicago Medical Center, where he died.
The Cook County Medical Examiner's Office hasn't released details about the death. Area Central detectives were conducting a homicide investigation.
The last nonfatal shooting Friday seriously wounded a man in the Austin neighborhood on the West Side. About 11:15 p.m., the 26-year-old was walking in the 5500 block of West Corcoran Place when three males he didn't know walked up to him and opened fire, police said. The man was struck in his arms and lower back, and was taken to Mount Sinai Hospital in serious condition.
Earlier in the afternoon, a man was shot in the Roseland neighborhood on the Far South Side. A 27-year-old was walking at 12:54 p.m. in the 400 block of East 111th Street when he heard gunshots and realized he'd been hit, according to police. Someone drove him to Roseland Community Hospital, where he was treated for a gunshot wound to the buttocks. His condition was stabilized.
Before dawn Friday, a man was shot while sitting inside his stalled vehicle in the Logan Square neighborhood on the Northwest Side. About 3:35 a.m., the 24-year-old was stalled in the 3400 block of West Diversey when someone in a passing gray Toyota opened fire and struck him in the hand, according to police. He was taken to Saints Mary and Elizabeth Medical Center in good condition.
The first shooting Friday wounded a man in the South Shore neighborhood. The 19-year-old man was walking outside about 12:15 a.m. in the 6900 block of South Jeffery Boulevard when someone in a passing car shot him in the lower back, police said. He was taken to Jackson Park Hospital, where his condition stabilized.
Thursday shootings killed one man and wounded eight others, all on Chicago's South Side.