2 brothers killed at family Christmas party in East Chatham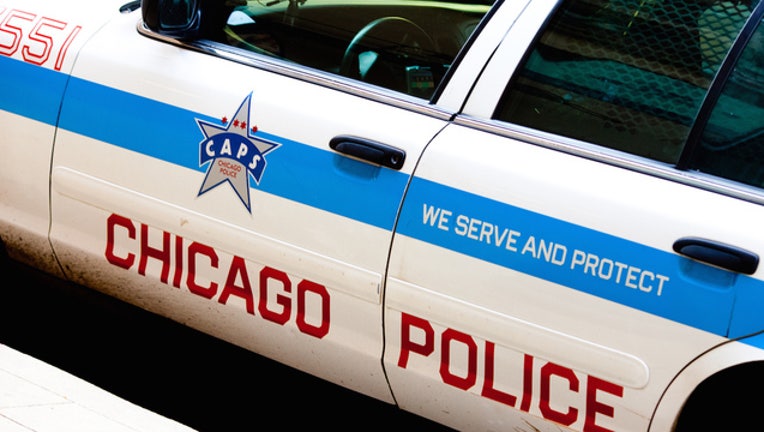 article
CHICAGO (SUN TIMES MEDIA WIRE) - Two men were killed and five other people were wounded, two critically, in a mass shooting Christmas night in the East Chatham neighborhood.
About 9:20 p.m., people were gathered for a party on the porch of a home in the 8600 block of South Maryland when someone wearing a gray hooded sweatshirt walked out from an adjacent alley and opened fire, according to Chicago Police.
The shooter then ran away from the scene, which is about 100 yards from a bank on 87th Street and about a block from a strip mall anchored by a Walgreens and a Target store.
James Gill, 18, was shot in the head and pronounced dead at the scene, according to police and the Cook County medical examiner's office. Roy Gill III, 21, was shot multiple times and taken to Christ Medical Center in Oak Lawn, where he was pronounced dead, authorities said. The older man was a convicted felon, according to police.
The Chicago Tribune reports the men were brothers. Family members, ready to celebrate the holiday, were instead mourning the tragedy.
Kim Gill tells the newspaper her brothers were working and attending a city college.
A 35-year-old man suffered multiple gunshot wounds and was also taken to Christ, where he was listed in critical condition, police said. He is also a convicted felon.
A fourth male, whose age was not known, was shot in the body and taken in critical condition to Stroger Hospital, police said. Also, a 27-year-old man and 21-year-old woman both suffered a gunshot wound to the leg and were taken to Stroger, where their conditions were stabilized. The 27-year-old man was also a documented gang member, police said.
A 39-year-old man shot in the foot later showed up at Roseland Community Hospital, where he was listed in good condition, police said. He is a documented gang member and convicted felon, according to police.
"We heard the shots and hit the deck," a neighbor who asked not to be named said Monday morning. "There's people in and out of that house all the time."
Litter, including an empty bottle of Ketel One vodka and empty beer cans, strewn the lawn near police tape that cordoned off the crime scene.
A police officer guarding the scene said at least five shell casings were recovered as the snow covering a patch of grass outside the home melted overnight.
There are several surveillance cameras adjacent to the home and at least two security cameras in buildings fifty yards away.
The Associated Press contributed to this report.