2 charged with robbing, carjacking and kidnapping Chicago man in Rivers Casino parking lot
DES PLAINES, Ill. - Two men have been charged with robbing and kidnapping a Chicago man during a carjacking last Thursday at Rivers Casino in suburban Des Plaines.
About 12:41 a.m., a 54-year-old man got out of his vehicle in the casino's parking lot and was approached by two men, who pointed a gun in his face, according to Des Plaines police.
The suspects demanded the man's money, cell phone and the keys to his vehicle, police said. After handing over his belongings, one of the suspects ordered the man to get into the passenger seat of his vehicle.
One of the suspects then drove the man to a parking garage in the 9400 block of West Devon Avenue in Rosemont, while the other suspect remained in the casino's parking lot, video surveillance showed.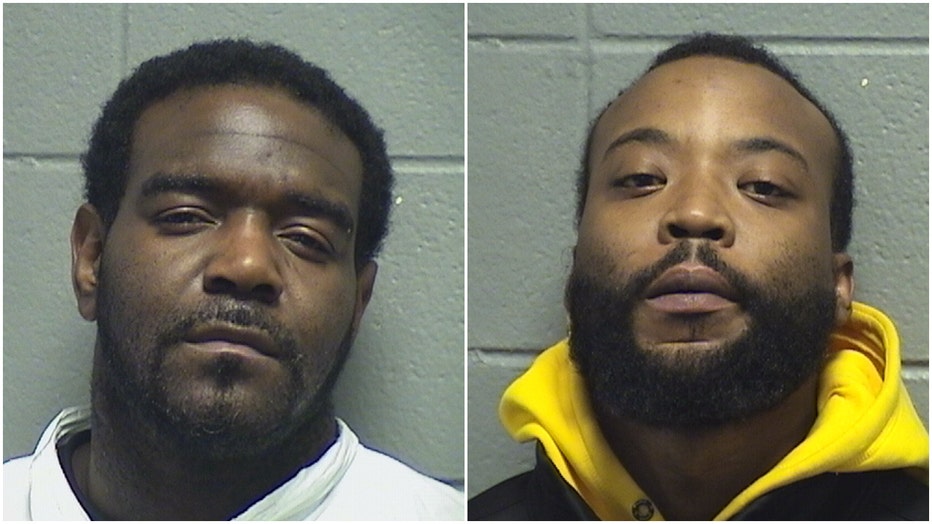 [L-R] Kadeem D. Burton, 32, of Evanston, and Curtis K. Rollins, 31 of Chicago. (Cook County Sheriff's Office)
Once the suspect and victim arrived at the parking garage, the suspect got out of the vehicle and fled the area on foot, according to officials.
Police said a black 2016 Toyota 4Runner that had initially dropped both suspects off in the casino parking lot returned around 12:40 a.m. and picked up the second suspect.
SUBSCRIBE TO FOX 32 ON YOUTUBE
Police located the 4Runner just before 2 a.m. near River Road and Oakton Street in Des Plaines and took three people in custody during a traffic stop.
Kadeem D. Burton, 32, of Evanston, and Curtis K. Rollins, 31 of Chicago were each charged with aggravated kidnapping and aggravated vehicular hijacking, Des Plaines police said.
They were scheduled to appear in court Tuesday in Skokie.