2 Joliet men, boy arrested with weapons cache and drugs: police
JOLIET, Ill. - Two Joliet men and a juvenile were arrested on drug and weapons charges Thursday following an extensive investigation by authorities in the southwest suburbs.
Around 8 a.m., various units with the Joliet Police Department executed a search warrant on a home in the 500 block of Pico Street, according to a statement from police.
After entering the home, officers recovered two rifles, a shotgun, and three handguns, one of which appeared to have been converted into an automatic weapon, authorities said.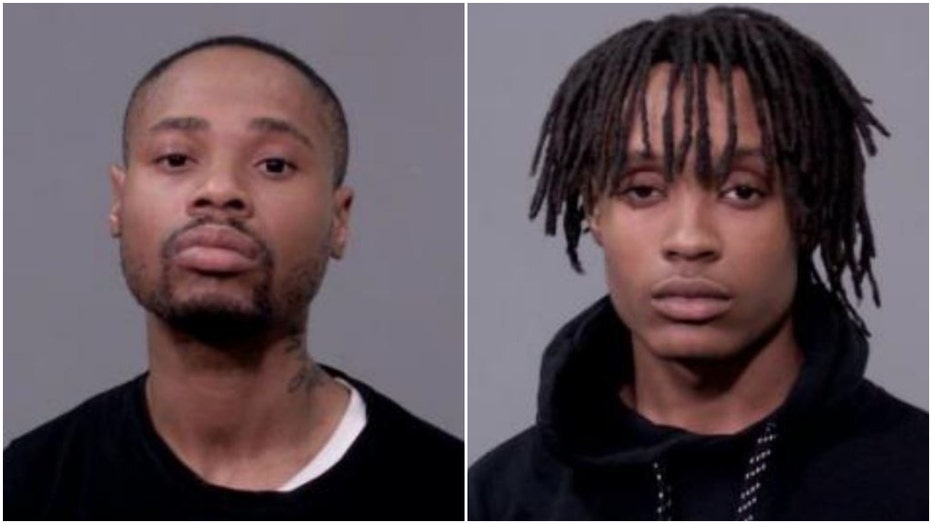 Darvez Parrott (left) and Mekhi Carr (right) (Joliet police)
"The recovery of these firearms is a significant step forward in our ongoing efforts to combat the proliferation of illegal weapons in our city and I applaud the hard work of our officers involved in this potentially dangerous operation," Joliet Police Chief Bill Evans said in a statement.
Authorities also found ammunition for the weapons, cash, and substances believed to be cocaine and fentanyl, Joliet police said.
Darvez Parrott, 33, and Mekhi Carr, 18, both of Joliet, were in the home at the time, and were transported to the Will County Adult Detention facility.
SUBSCRIBE TO FOX 32 ON YOUTUBE
Parrott was charged with armed violence, possession of a weapon by a felon, and possession of a controlled substance with intent to manufacture and deliver.
Carr faces charges of unlawful possession of a machine gun and unlawful use of a weapon, Joliet police said.
A 17-year-old boy was also taken into custody for an outstanding warrant in Will County after he missed a court date on previous charges of criminal trespassing to state supported property, according to officials. He was transported to the River Valley Justice Center.