2 killed, 4 wounded Thursday in city gun violence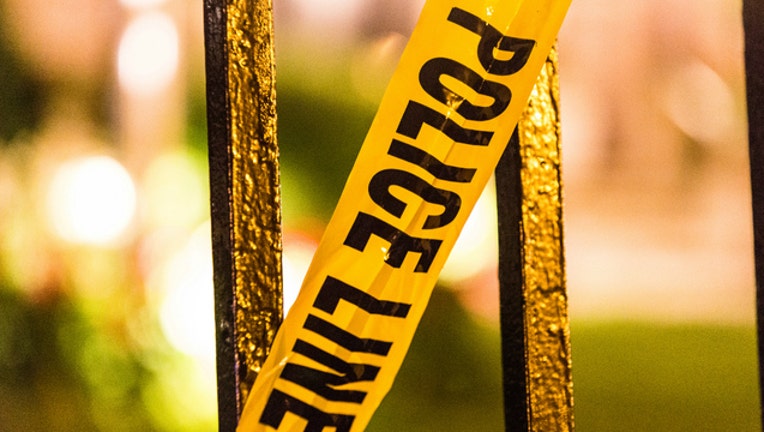 CHICAGO (SUN TIMES MEDIA WIRE) - Thursday began and ended with fatal shootings, one of which killed a 27-year-old woman in the Washington Park neighborhood. Other shootings during the 24-hour period wounded four others, including a 17-year-old boy and 63-year-old man who was riding a bicycle.
The first shooting Thursday left a woman dead as she walked into a residential building with another person in the South Side Washington Park neighborhood. The gunshots came from a sidewalk about 1:35 a.m. in the 5600 block of South Michigan Avenue, according to Chicago Police.
Lashanna Howard, 27, was struck in her head and leg and then died at a hospital, according to Chicago police and the Cook County Medical Examiner's Office. She lived on the same block where she was shot. It was unclear who the intended target was, police said.
Area Central detectives were conducting a homicide investigation.
The second fatal shooting happened near the end of the day in the South Side Gresham neighborhood. About 11 p.m., 34-year-old Kenshaw Youngblood was in the 8100 block of South Laflin Street when someone exited a vehicle and opened fire, authorities said. He was struck in his abdomen and armpit, and was taken to Christ Medical Center in Oak Park, where he died. Youngblood lived in the neighborhood where he was shot.
The last nonfatal shooting Thursday wounded a 17-year-old boy on the border of the Fernwood neighborhood on the Far South Side. The boy was standing outside about 11:05 p.m. in the 10000 block of South State Street when he heard gunfire and realized he was hit, police said. He was taken to Saint Bernard Hospital with a gunshot wound to his left shoulder. He was transferred to Stroger Hospital, where his condition stabilized.
Earlier in the evening, a 63-year-old man was shot while riding his bicycle in the East Garfield Park neighborhood on the West Side. He was riding his bicycle in an alley about 5 p.m. when someone driving a blue coupe got out of their car in the 3000 block of West Madison and started an argument, police said. The driver shot the 63-year-old in the knee before getting back into the car and driving away. He was taken to Mount Sinai Hospital, where he was in good condition.
A man was shot about 4:50 p.m. in the Lawndale neighborhood on the Southwest Side. A vehicle pulled up to him, and a passenger got out and opened fire on the 24-year-old, who was standing on a sidewalk in the 3100 block of West Douglas Boulevard, police said. He was shot in the buttocks, once in each thigh and in the right calf. Paramedics took him to Mount Sinai Hospital, where he was in good condition.
The first nonfatal shooting Thursday wounded a man in the Austin neighborhood on the West Side. The 25-year-old was walking when a dark-colored car drove by and someone inside fired shots about 1:55 a.m. in the 700 block of North Lavergne, according to police. He took himself to West Suburban Hospital in Oak Park where his condition stabilized.