2 men charged with kidnapping rideshare driver in Glen Ellyn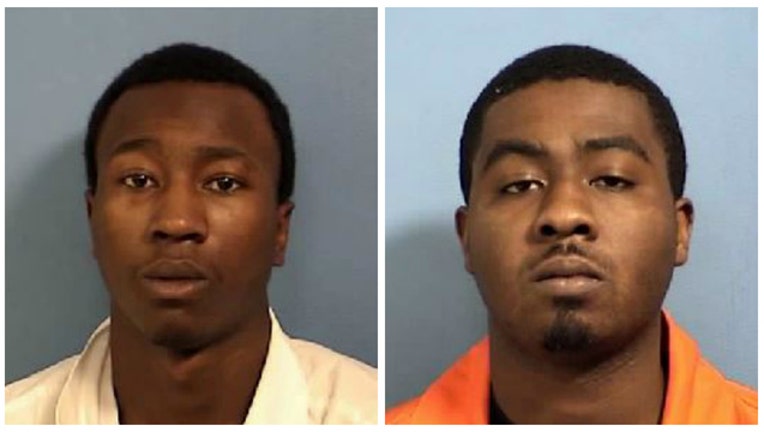 article
(SUN TIMES MEDIA WIRE) - Two men have been charged with carjacking and kidnapping a rideshare driver at gunpoint last week in west suburban Glen Ellyn.
On Thursday, detectives arrested 19-year-old Joshua Phillips and 20-year-old Alonzo Alexander, Glen Ellyn police said in a statement. The DuPage County state's attorney office charged them with one count each of aggravated unlawful restraint and armed robbery.
About 8:30 p.m. Nov. 26, officers were called to the Walmart at 3S100 Route 53 in Glen Ellyn, where they found a 36-year-old man who told them he'd been abducted, police said.
The man told the officers that he drives for rideshare companies and was standing outside of his car at an apartment complex at 325 Ramblewood Dr. when he was approached from behind by Alexander, according to the state's attorney's office. Alexander and Phillips then held the victim at gunpoint and ordered him to get into his car.
The two men forced the victim to drive them to several ATMs, where they attempted to use his ATM card to withdraw funds, police said. Phillips and Alexander then told the victim to drive them to Walmart. When they arrived in the parking lot, the victim ran away from the car.
Phillips and Alexander stole the victim's iPhone and drove off in his gray 2009 Nissan Sentra, police said. The victim was not injured and the car was later recovered in Glen Ellyn.
On Thursday Phillips, of the 300 block of Alder Lane in Glen Ellyn, was taken into custody at his home during the execution of a search warrant by Glen Ellyn and Wheaton police departments, police said. His bond was set Friday morning at $1 million with 10 percent to apply.
Alonzo, who police said is from Chicago, was taken into custody Thursday night in Chicago by detectives from Glen Ellyn and Chicago Police, police said. Prosecutors said he lives in the 1600 block of Briarcliffe Boulevard in Wheaton. His bond was set Friday morning at $500,000 with 10 percent to apply, in accordance with a previously issued $500,000 warrant.
Police did not specify which rideshare companies the victim drives for.