Mom of suburban teen killed by alleged drunk driver speaks out
HOFFMAN ESTATES, Ill. - An Elgin man is behind bars in connection with the deaths of two Hoffman Estates teenagers, following a drunk-driving crash, according to police.
Court documents state that Deni Rubio, 32, was under the influence of alcohol when he blew through a red light at Higgins Road and Barrington Road over the weekend, causing a multi-vehicle crash.
"I learned today at the courthouse, that it was not only alcohol, but there were drugs involved. No amount of time will do justice for DJ and Amelia," said Krystal Tudela, D'Shaun 'DJ' Tudela's mom.
Officers responded to the intersection at 8:52 a.m. Saturday for a three-vehicle crash, according to Hoffman Estates police.
"I've shed my tears and said my many, many, many prayers," said Krystal Tudela.
SUBSCRIBE TO FOX 32 CHICAGO ON YOUTUBE
For Amelia Mazeikis and D'Shaun Tudela, an ordinary Saturday morning turned deadly.
While on their way to work, they were involved in a collision that left their vehicle mangled in the wreckage.
Mazeikis, 18, who was driving the sedan was transported to St. Alexius Medical Center where she was pronounced dead. Tudela, 18, who was a passenger in the same vehicle was transported to Alexian Brothers in Elk Grove Village, where he was also pronounced dead.
The two teens were identified by the Cook County Medical Examiner's Office.
Two other drivers involved were transported to local hospitals with non-life threatening injuries.
Rubio was arrested and has been charged with five felonies, including aggravated DUI leading to death, reckless homicide, and attempt to disarm a peace officer. He appeared at a bond hearing at the Rolling Meadows Courthouse Monday morning, where his bail was set at $2 million.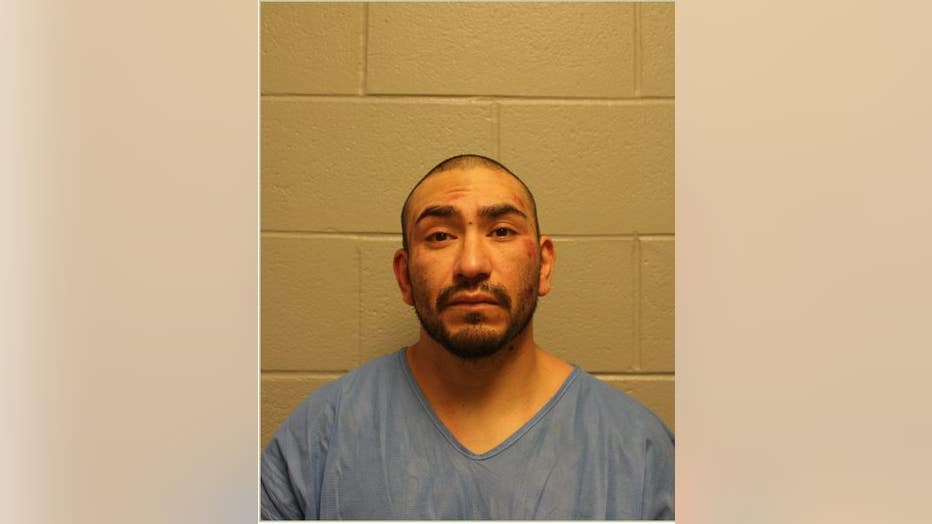 District 211 released the following statement about the two teens killed in the crash:
"Class of 2023 graduates Amelia Mazeikis and D'Shaun Tudela were individuals with bright futures ahead of them, and this devastating news affects many in our Saxon high school community. Our thoughts and prayers are with their families and friends, and we also offer our sincere condolences to all Schaumburg High School students, families and staff.  Student Services staff are available beginning today (Monday) at Schaumburg High School for anyone needing support."
Krystal Tudela said the teens were dating. She also shared that her son, DJ, loved to cook.
"He had an aspiration to go into culinary arts," said Krystal Tudela. "I'm going to miss being able to have that one-on-one time with him in the kitchen."
Now, she is sharing how she wants her son to be remembered.
"I do hope that people know the impact he had on everyone's lives, that people pay it forward. He was always inviting, always open," said Krystal Tudela. "He never judged. And that was the beauty in D'Shaun, he never judged others, he just accepted."
MCAT's Serious Traffic Accident Reconstruction Team is assisting the Hoffman Estates Police Department's traffic division with the investigation.
The suspect is due back in court next month.