26-year-old man dies at Santa Rita Jail after drinking 'profuse amount' of water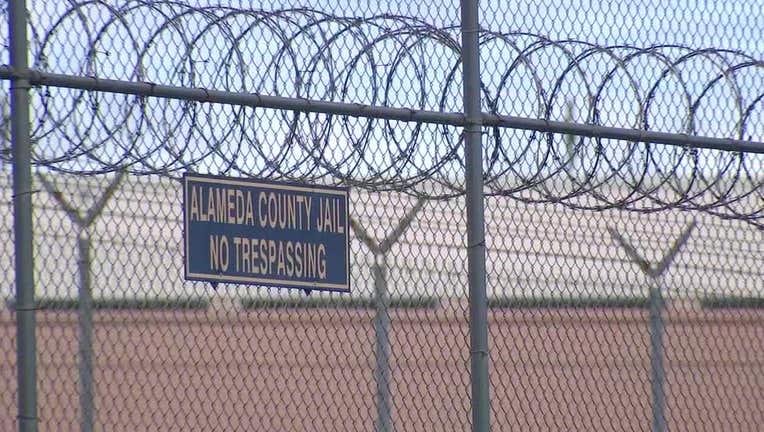 article
DUBLIN, Calif. - A 26-year-old man, who was seen drinking excessive amounts of water, has died at Santa Rita Jail, the fifth in-custody death this year and the 67th since 2014.
The man, who has yet to be identified, died April 27. His family lives in Mexico and his next of kin have not yet been located. 
Alameda County Sheriff's Lt. Ty Modeste said about 10:35 a.m. that day, he was drinking a "profuse amount of water" from his sink and vomiting. He was taken to a medical outpatient housing unit for observation.
When a deputy checked on him at 3:25 p.m., he was found unresponsive. He was pronounced dead at 4:05 p.m. 
The man was booked into Santa Rita on March 28 by Livermore police, for reasons that weren't disclosed. He was assigned to the Restrictive Housing Unit 1, cell F5 as its solo occupant "due to extensive assaultive history on staff," Modeste said.
During intake, he told Wellpath medical staff that he had used a controlled substance the day before his arrest. 
But Modeste said, "despite his admitted drug use, there was no cause for concern found during the medical and mental health intake process."
Gale Sanders, president of Destination Freedom, a prisoner's rights group, asked aloud how the man could have been vomiting profusely and then left unchecked for so many hours. Why wasn't he taken to the hospital? How did he go from a healthy 26-year-old to dead at Santa Rita Jail is less than a month? 
She also passed along a voice message from Malik Washington, an incarcerated man at Santa Rita, who urged the Alameda County Board of Supervisors to create an independent oversight board of the jail, which he referred to as the "Santa Rita Death Camp."
Lisa Fernandez is a reporter for KTVU. Email Lisa at lisa.fernandez@fox.com or call her at 510-874-0139. Or follow her on Twitter @ljfernandez