3 charged with crashing carjacked vehicle on Lake Shore Drive in Gold Coast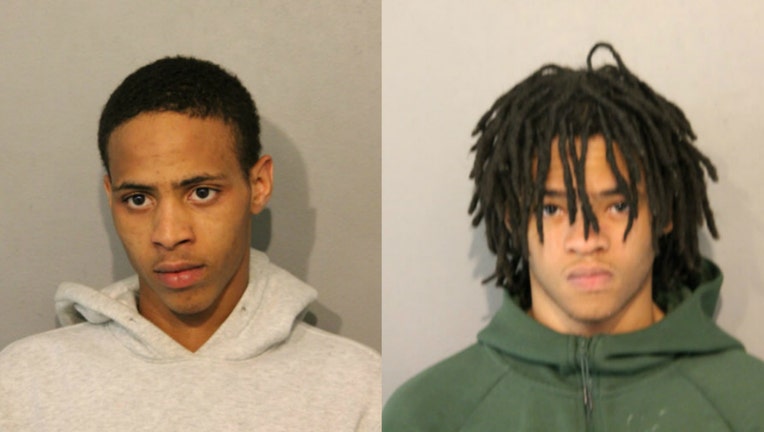 article
CHICAGO - Police arrested a carjacking suspect and two others Thursday after they crashed a stolen vehicle in Gold Coast and tried to run away.
After crashing in the 1000 block of North Lake Shore Drive, Malik Winding, 20, allegedly head-butted a 28-year-old man working in a business, Chicago police said.
Winding was allegedly driving the car when it crashed at 12:18 p.m., police said. He is charged with a felony count of possession of a stolen vehicle and a misdemeanor count of battery.
Police also arrested Eric Taylor, 19, who is charged with carjacking a vehicle at gunpoint on Dec. 21, 2019, in the 6700 block of South Stoney Island Avenue, police said.
In that incident, Taylor allegedly approached and 33-year-old man and demanded his property and vehicle, police said. He also faces a misdemeanor count each of criminal trespass to a vehicle, obstructing identification, resisting an officer and reckless conduct.
A third man, Tashaun Ross, 21, faces a misdemeanor count of criminal trespass to a vehicle and obstructing identification, police said.
Winding, of Gresham, was ordered held on a $25,000 bail, according to court records. Taylor, of Englewood, was ordered held without bail. Both are due back in court March 12.
Ross, of Gresham, is scheduled for court on March 31.