4 boys charged after crashing stolen car on Chicago's South Side: police
CHICAGO - Four children are facing charges after allegedly crashing a stolen vehicle on Chicago's South Side Thursday night.
The crash occurred near 83rd and State Street in the Chatham neighborhood just after 9 p.m.
Police say a red sedan traveling northbound on State Street struck a vehicle heading east on 83rd Street. 
The sedan was later identified as stolen. Four boys fled from the car, but they were arrested by Chicago police with assistance from state police soon after. 
The boys were taken to Comer Children's Hospital and St. Bernard Hospital in good condition with minor injuries.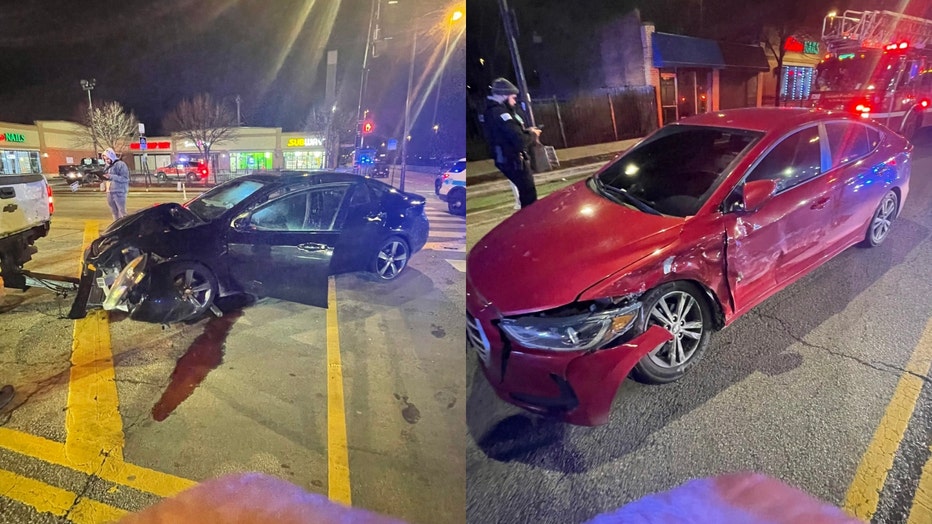 SUBSCRIBE TO FOX 32 ON YOUTUBE
The car that was struck was occupied by a man who was not injured and refused EMS on scene. 
An Illinois State trooper injured while assisting Chicago police with the arrests. State police were not involved in the crash. 
Police say the boys, ages 11, 13, 15 and 17, are facing charges for trespassing, resisting an officer, and possessing a stolen vehicle. 
No additional information is available at this time.