3 Cook County men charged in Naperville ruse burglary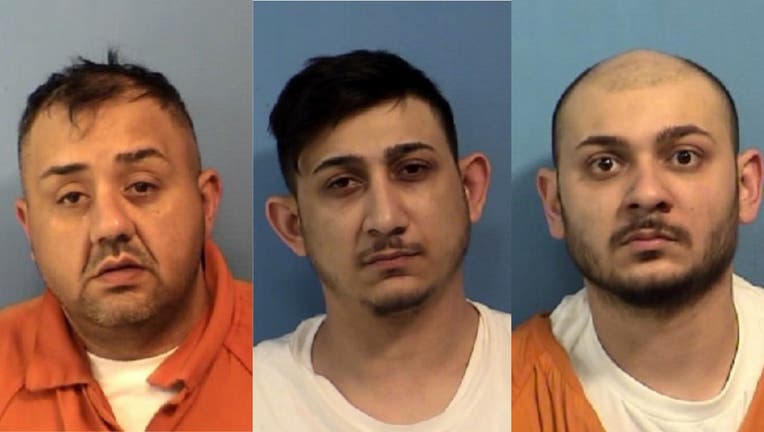 article
NAPERVILLE, Ill. - Three Cook County men have been accused of burglarizing an elderly couple's home through a contaminated water ruse in Naperville. 
The DuPage State's Attorney's Office says Lawrence Miller, 29, Sam Mason, 26 and Christopher Nicholas, 36, appeared at a bond hearing on Thursday morning. 
An elderly couple in their 70s who live on Waxwing Avenue was robbed on Tuesday around 4:38 p.m. after Miller allegedly told them there was a problem with their water. 
Miller was wearing a yellow vest and said he was there to resolve the issue.
While Miller allegedly distracted the homeowner his accomplices entered the residence and stole approximately $6,000 of jewelry.
SUBSCRIBE TO FOX 32 ON YOUTUBE
Naperville officers arrested the three men later the same day at a Schaumburg pawn shop as they were attempting to sell multiple items of jewelry, some of which was identified as belonging to the victims.
"I want to caution homeowners throughout DuPage County to be on alert for this type of ruse, particularly as the weather gets nicer," DuPage County State's Attorney Robert Berlin said.
Bond was set at $1 million with 10% to apply for Miller who is from Arlington Heights, $500,000 with 10% to apply for Mason, also from Arlington Heights, and at $100,000 with 10% to apply for Nicholas, of Chicago. 
All three men are charged with one count of residential burglary. Miller and Nicholas are also charged with misdemeanor attempt possession of burglary tools.          
Miller and Mason are scheduled for arraignment on May 9. Nicholas' arraignment is scheduled for May 11.