South Side homicide: Catholic school worker, her brother and mom found fatally shot inside Morgan Park home
CHICAGO - Three people were found fatally shot inside a Morgan Park home Tuesday evening. 
Chicago police are investigating it as a homicide case.
The residence was located in the 11300 block of South Green Street.
At about 5 p.m., a woman and her daughter and son were found fatally shot inside the home, police said.
The 81-year-old woman was shot in the right side of the head, and pronounced dead on scene. 
The Cook County Medical Examiner's Office identified her as Arterie Riley.
Her daughter, Thomas Ann Riley, 64, and her son, Ruben Riley, 61, were shot in the right side of their bodies, officials and the medical examiner's office said.
Thomas Ann Riley worked as a secretary and finance manager at Saint Philip Neri School, a Catholic elementary school in South Shore.
"Ms. Riley was the face of our school," the school said in a letter to families Wednesday morning. "She was the person who greeted every student and parent who entered the building. It was impossible to come to SPN and not encounter Ms. Riley. She was warm, yet firm with everyone she met, and she knew everyone in our community. She was an integral part of what made our school special."
Neighbors who live in the area expressed disbelief Tuesday evening, describing the block as an otherwise quiet one.
"They are the kind of people who would give you the shirt off their backs," said one neighbor. "I have no idea why they would meet such a violent end. I am heartsick."
Outside of the home, family members gathered, but were too stunned to speak on the tragedy.
"It's sad to see family members with the question, 'why?' said Andre Smith, Chicago Against Violence CEO.
Smith said the horrific discovery is something no loved one should ever have to experience.
DOWNLOAD THE FOX 32 CHICAGO APP
"We need to see real change, real people out there that's stopping this senseless violence," said Smith. "It's time for everybody to come together to fight what's fighting us, which is crime."
Police have not yet disclosed information on possible suspects or a motive. 
The Sun-Times Media Wire contributed to this report.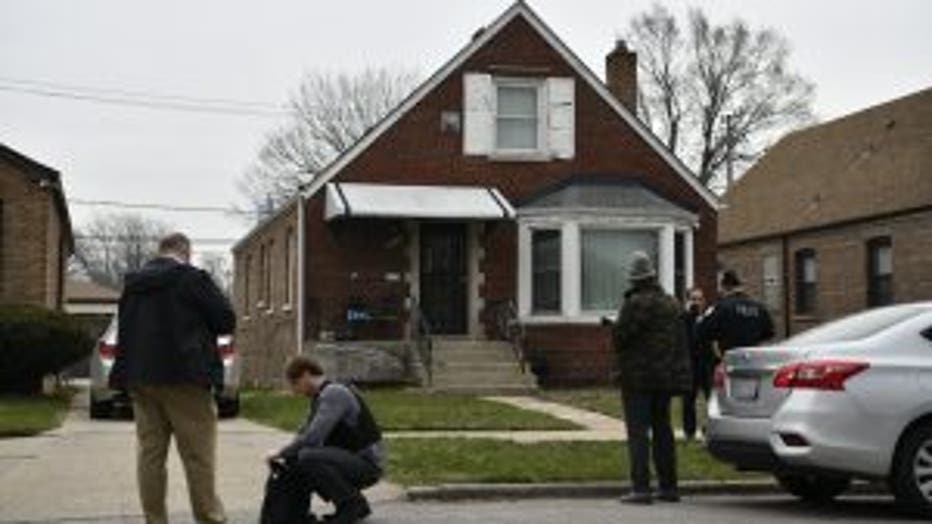 Chicago police are on the scene for three people found shot to death inside a home on the Far South Side. | Tyler Pasciak LaRiviere / Sun-Times