3 men killed, 36 wounded in Chicago weekend shootings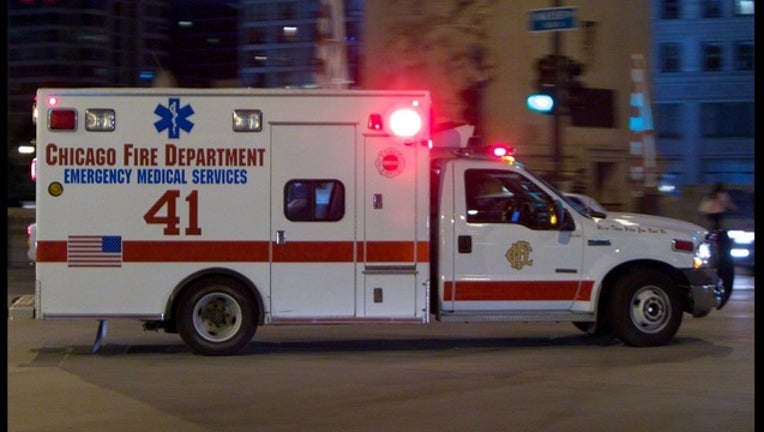 article
CHICAGO (Sun-Times Media Wire) - Three men were shot to death and at least 36 other people were wounded in shootings across Chicago between Friday evening and Monday morning, marking a violent first weekend of the fall season.
After the latest spate of gun violence, 473 people have been shot dead in the city since the start of the year, according to data maintained by the Chicago Sun-Times. Friday marked the end of a violent summer season that left 184 people killed in city gun violence from June 21 to Sept. 21. The city has recorded at least 508 homicides so far in 2017.
A man was killed in a drive-by shooting about 9:30 a.m. Sunday in the West Side Austin neighborhood. Dashawn Townes, 34, was shot by someone in a silver vehicle in the 900 block of North Massasoit, according to Chicago Police and the Cook County medical examiner's office. Townes, who lived nearby, was struck in the neck and chest and taken to Stroger Hospital, where he died at 10:07 a.m.
Officers responded to a call of a person shot shortly before 2 a.m. Sunday and found 33-year-old Andrew Dehart lying face down in the street in the 1500 block of South Trumbull in the Lawndale neighborhood on the Southwest Side, authorities said. Dehart had been shot in the face and was taken to Mount Sinai Hospital, where he was pronounced dead at 2:30 a.m. He lived on the same block as the shooting.
About 8:15 p.m. Friday, a 28-year-old man was fatally shot in the Hegewisch neighborhood on the Far South Side, police said. He was traveling inside a vehicle in the 13700 block of South Torrence when another vehicle drove past and someone inside opened fire. The man was struck multiple times and pronounced dead at the scene. His name has not yet been released.
The weekend's latest nonfatal shooting happened at 2:43 a.m. Monday in the Fernwood neighborhood on the Far South Side. A 36-year-old man was in an argument in the 10100 block of South Wallace when another male pulled out a handgun and shot him in the right leg, police said. He was taken to University of Chicago Medical Center, where his condition was stabilized. A suspect was in custody early Monday as Area South detectives investigated.
At least 35 other people were wounded in Chicago shootings between 7:30 p.m. Friday and 5 a.m. Monday.
Last weekend, 11 people were killed and 29 others wounded in citywide attacks between Friday evening and Monday morning.