Alleged getaway driver charged in 2018 murder of blind man in Lawndale
CHICAGO - The alleged getaway driver in a shooting that left a 50-year-old blind man dead on the West Side was ordered held on $300,000 bail Wednesday.
Deangelo Joyce's fingerprints and DNA were recovered from the car he used to drive two other men to and from the shooting that killed Johnny Shanklin on April 24, 2018, Cook County prosecutors said.
Alleged gunmen, Damarcus Washington, 25, and Dureya Lark, 33, where charged with first-degree murder days after the shooting and remain in Cook County Jail held without bail.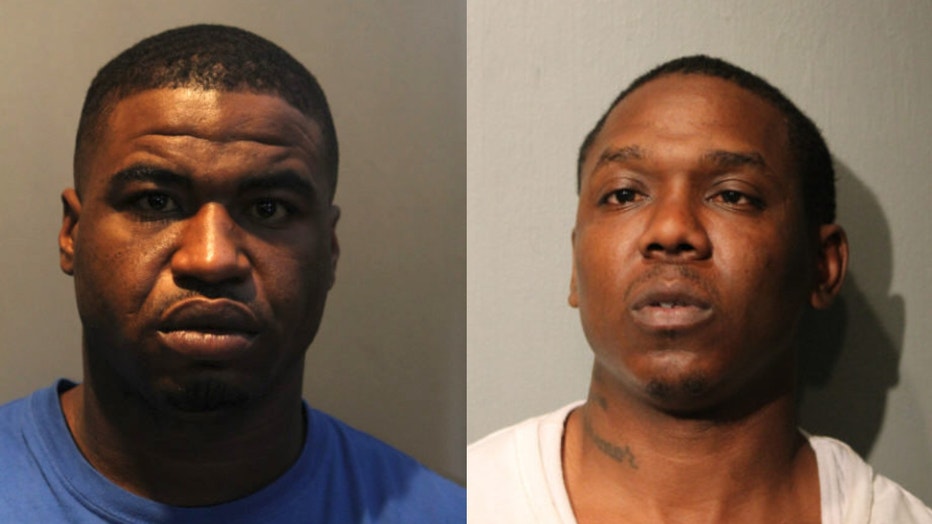 Deangelo Joyce (left) and Dureya Lark | Chicago police
Washington and Lark, members of the Traveling Vice Lords street gang, were trying to target a group of men standing near Roosevelt Road and Avers Avenue when they opened fire, the Chicago Sun-Times reported.
But they struck Shanklin instead as he walked with a white cane in the 3800 block of Roosevelt Road, prosecutors said.
Joyce, 29, allegedly waited in a nearby alley for Washington and Lark to return before speeding away in a red Chevrolet Impala.
Responding officers saw the car a short time later and then pursued it until it crashed at Cermak Road and Pulaski Avenue, prosecutors said.
Lark and Washington were taken into custody, but the driver of the Impala fled on foot.
A fingerprint located on the car's dashboard and DNA taken from the airbag that deployed in the crash were later matched to Joyce, prosecutors said.
Joyce is expected back in court March 30.