4 Chicago men charged with robberies at suburban mall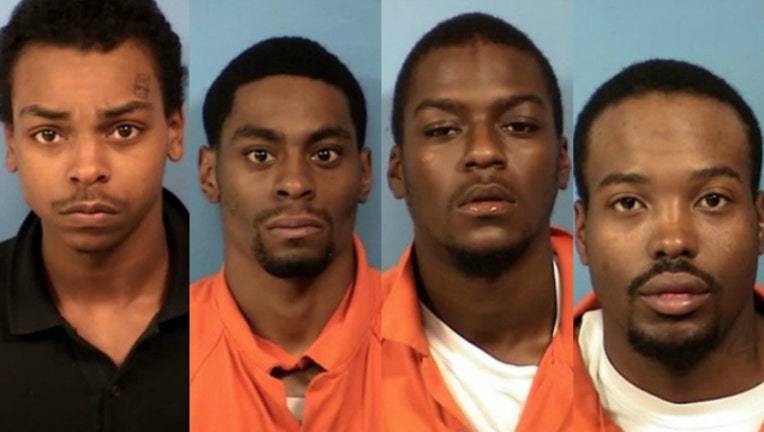 article
LOMBARD (Sun-Times Media Wire) - Four Chicago men are facing charges in connection with two robberies on Wednesday at Yorktown Mall in west suburban Lombard.
Shaheer Muhammad, 19; Lezzerick Webster, 24; Trentiss McClinton, 23; and Dewayne Powell, 22, are each charged with two felony counts of robbery, according to the DuPage County state's attorney's office.
About 3:35 p.m., one of the men charged bumped into a man at the shopping mall and stole the man's cell phone, prosecutors said. The same suspect then stole a purse from a woman.
All four drove off in a vehicle that was later abandoned in a nearby strip mall, prosecutors said. Oak Brook Terrace police later found three of the men inside a dumpster in the strip mall and a fourth man standing outside the dumpster.
They were turned over to Lombard police and subsequently charged, prosecutors said.
Bail was set at $100,000 for McClinton, $75,000 for Powell and Webster and $30,000 for Muhammad, prosecutors said.