7 firefighters injured, 1 critically in extra-alarm Bridgeport fire: police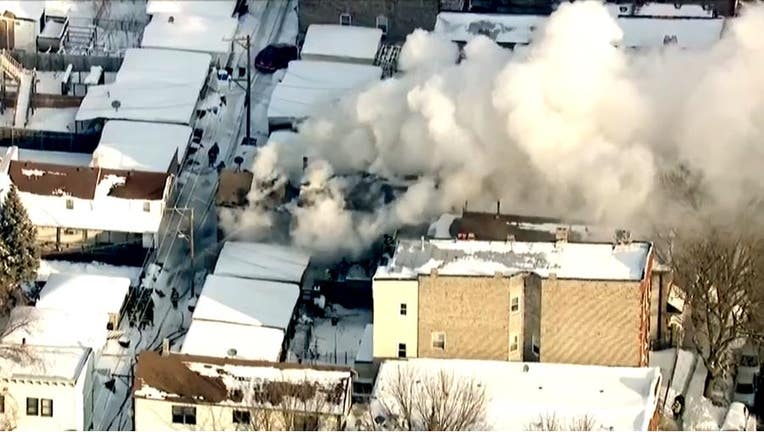 article
CHICAGO - Seven firefighters were injured, one of them critically, in an extra-alarm fire Friday morning in Bridgeport on the South Side, according to police.
Crews responded to the blaze about 6:50 a.m. at home in the 2700 block of South Lowe Avenue, Chicago police and fire officials said.
At least one firefighter jumped from the building to escape the flames and a mayday call was issued, but all firefighters were accounted for, officials said.
One firefighter was taken to a hospital in critical condition from burns and smoke inhalation, police said. Six others suffered minor injuries and were hospitalized in good condition.
A 77-year-old man was able to escape the inferno with his two dogs without injuries, police said.
DOWNLOAD THE FOX 32 NEWS APP FOR BREAKING ALERTS
Police initially reported that the fire spread to another building but later said the blaze was contained to the home.
The cause of the fire was under investigation.