4 injured after vehicle blows red light, strikes Chicago CTA bus in Roseland
CHICAGO - Four people were injured when a vehicle blew a red light Friday night on Chicago's South Side and struck a CTA bus, sending the bus into a building.
Around 6:24 p.m., police say the CTA bus was traveling northbound on Michigan Avenue near 111th Street in the Roseland neighborhood when a Nissan Maxima disobeyed a red light and struck the bus.
The bus driver then lost control and collided with a currency exchange, police said.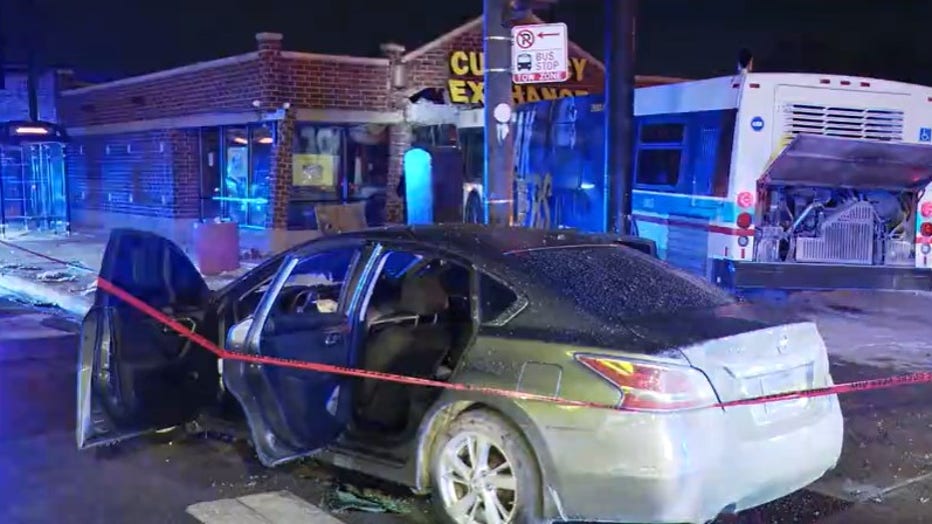 A 48-year-old man who was a passenger on the bus went to Roseland Hospital in good condition. A 54-year-old male passenger went to Trinity Hospital in good condition.
SUBSCRIBE TO FOX 32 CHICAGO ON YOUTUBE
The 28-year-old female bus driver went to Little Company of Mary Medical Center with minor injuries.
The 20-year-old male driver of the Nissan was transported to Christ Hospital in good condition, police said.
No further information was immediately available.