4-year-old girl accidentally shot and killed by another child in Englewood: police
CHICAGO - A 4-year-old girl was accidentally shot and killed Thursday night by another child on Chicago's South Side.
The shooting unfolded in Englewood shortly after 6 p.m. near the intersection of 64th Street and Carpenter Street, Chicago fire officials said.
The shooting was an accidental discharge, police said. A child found a gun inside a residence and accidentally shot Makaylah McKay in the chest.
McKay was transported to Comer Children's Hospital in critical condition. She was later pronounced dead.
A man was taken away for questioning, according to police.
McKay loved spending time with her family, especially the brothers that doubled as her playmates.
She's the youngest child to die from gun violence in Chicago this year, according to Chicago Sun-Times data.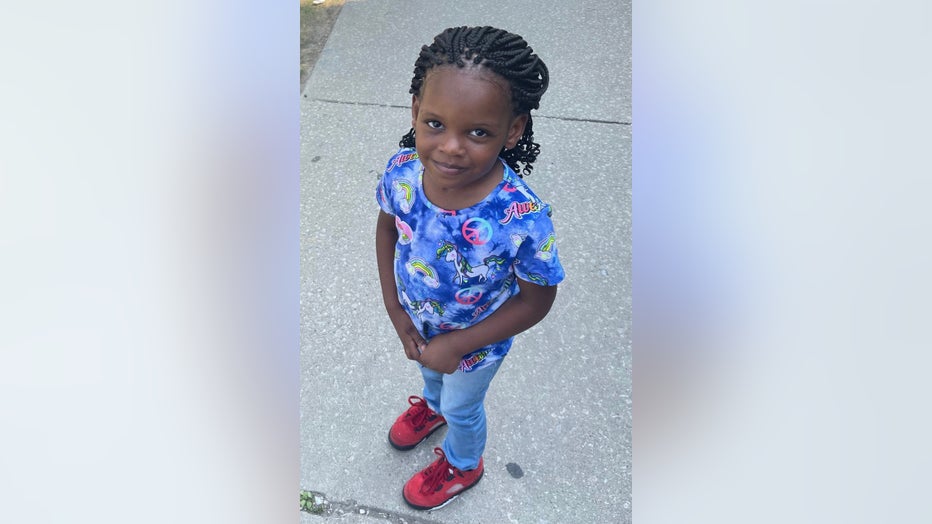 4-year-old Makaylah McKay
Outside the hospital, McKay's mother and other family members embraced each other as they struggled for answers.
"My sister called me screaming, and I knew it was something when she called me crying," McKay's aunt, Mariah Roberts, told the Sun-Times. "And what came out her mouth was, 'Makalah got shot.'"
"It hurts," Roberts added, her eyes welling with tears.
After speaking with the family, Pastor Donavan Price told the Sun-Times that McKay was at the home with her mother and some other kids, who he said were under observation at the hospital. "It's so heart-wrenching. This mom here, her guts are ripped out right now," he said.
Community activist Andrew Holmes, who works with victims' families, said it's unclear whether McKay was handling the gun or if another child had it.
Moments later, Roberts demanded justice for McKay's death.
"People need to be locked up. Something needs to happen," Roberts said. "I will stay up nights and nights to see what happened to my niece and see who did it. I want to know who did it."
So far this year, 234 minors have been shot, 37 fatally. Twenty-seven were under the age of 13, according to Sun-Times data.
Sun-Times Media Wire contributed to this report.