5 vehicles stolen during break-in at Tinley Park dealership; owner offers $10,000 reward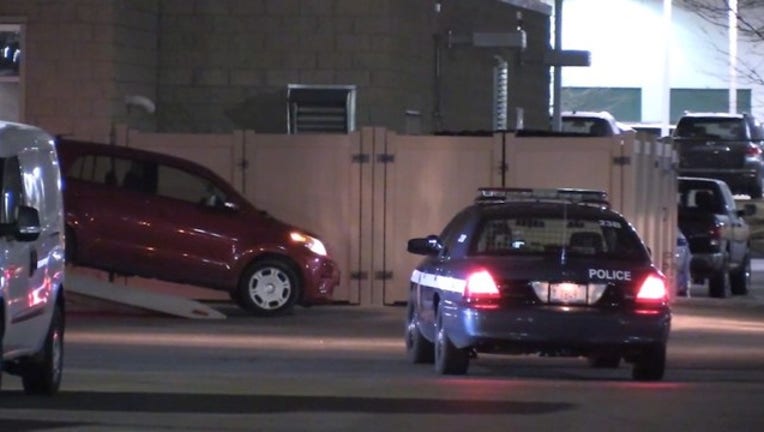 article
TINLEY PARK (FOX 32 News) - The owner of a suburban car dealership targeted by thieves blames Chicago Mayor Rahm Emanuel and the state's budget crisis for the theft.
Five people broke a window Friday night at about 11:20 p.m. at Bettenhausen Automotive, 8355 W. 159th St., Tinley Park. They used the window to enter the dealership and then they each entered a vehicle and drove it out of the lot and headed eastbound on 159th.
"What we do know is these types of crimes are a direct result of a state without a budget for two years running, and a Mayor of the City of Chicago whose priorities of a crime solution is second to planting trees with surplus dollars rather than hire more police personnel," said Mike Bettenhausen, owner. "Those decisions are a direct result of city crime filtering into Chicago's suburbs of which we experienced last night."
One of the stolen vehicles was found abandoned on 159th after its driver got out and jumped into one of the other stolen vehicles. Officers tried to stop the remaining four vehicles near 159th and Pulaski Road, but they got away and were last seen heading north on I-57.
Bettenhausen said he is not going to stop until the thieves are caught.
"To the five perpetrators of this crime, take a look around. You will see yourself EVERDAY on billboards throughout the market," Bettenhausen said. "I'm offering a $10,000 reward for the arrest, and subsequent conviction to the person who delivers all five suspects to the Tinley Park Police Department."
The four missing vehicles are:
A blue 2013 Dodge Charger with an Illinois license plate reading S134102;
A white 2015 Jeep Grand Cherokee with no license plate;
A black 2015 Chrysler 200 with an Illinois license plate reading Z314994; and
A blue 2015 Dodge Charger with an Illinois license plate reading 742270.
Sun-Times Media Wire contributed to this report.