6 hurt after car crashes into Grayslake church during food drive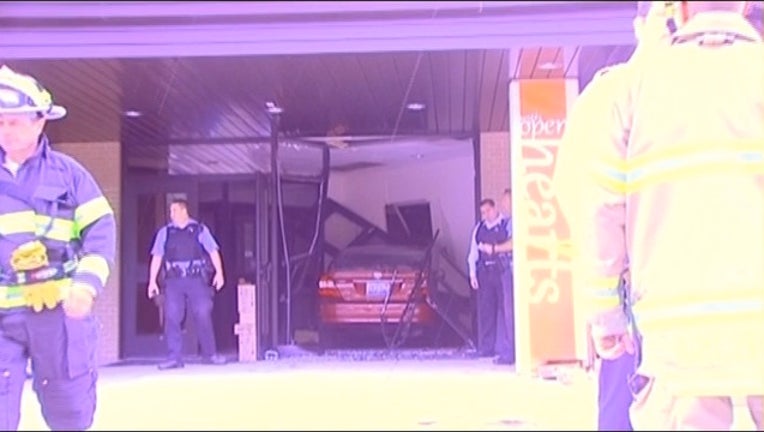 article
GRAYSLAKE, Ill. (Sun-Times Media Wire) - Six people were injured when a car crashed through the front of a church in north suburban Grayslake during a food drive Saturday morning.
Multiple people were standing in line for a food drive outside Wildwood Presbyterian Church, 18630 W. Old Gages Lake Road in Grayslake, about 8:35 a.m. when a 72-year-old woman who was in a 2002 Toyota Camry in the parking lot drove through the front doors, according to Lake County sheriff's office spokesman Det. Chris Covelli.
The car hit several people, in addition to tables and other objects that had been set up for the food drive, Covelli said. It was not immediately clear why the woman drove into the church.
One person was pinned between the car and an interior wall of the building and had to be extricated by the Grayslake Fire Department, Covelli said.
A total of six people, including the driver, suffered injuries that did not appear to be life-threatening, Covelli said.
Five of them were transported to Advocate Condell Medical Center in Libertyville, fired department Batt. Chief James Weidman told a reporter at the scene. The sixth signed a release to refuse treatment.
Multiple other people were injured after being hit by debris from the crash but were not transported to hospitals, Covelli said.
Building and zoning officials responded to the scene and determined the building to be structurally sound, Covelli said. The cause of the crash remains under investigation by the Lake County sheriff's office.