6 members of Chicago-based 'Black Souls' gang convicted of racketeering, drugs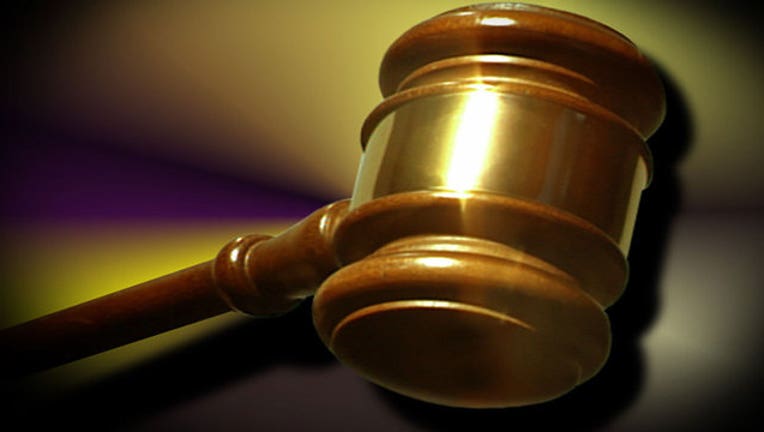 article
CHICAGO (Sun-Times Media Wire) Six leaders of the Black Souls street gang were convicted on racketeering and drug charges Saturday afternoon and now face sentences of up to life in prison, the Chicago Sun-Times is reporting.
The verdict comes roughly 48 hours after a bizarre series of events prompted Judge Michael B. McHale to dismiss five jurors in quick succession Thursday afternoon, forcing a re-start to jury deliberations. At that point, jurors had been deliberating for two days when the jury forewoman said she'd overheard a fellow juror making racist remarks, two others said they intended to "send a message" with their verdict and yet another admitted to having ties to other street gang members.
McHale dismissed five jurors in all, including one who passed out in the jury room.
Even with the five new jury members, the group apparently made short work of analyzing nine weeks of testimony that included details of a half-dozen murders carried out by Black Souls members, numerous drug deals and decades of the East Garfield Park gang's history.
Prosecutors said the gang, headed by Cornell Dawson, controlled a six-square block area of the Near Northwest Side, centered on a brisk business selling cocaine and heroin near the corner of West Monroe and Pulaski. The case was the first in Cook County to go to trial under the state's 2012 Racketeer Influenced Criminal Organization laws adopted by the legislature at the urging of then-Cook County State's Attorney Anita Alvarez.
In addition to Dawson, the jury convicted Antwan Davis, Clifton Lemon, Teron Odum, Ulysses Polk and Duavon Spears.
Dawson and five men alleged to be his top lieutenants in the gang are the lone defendants to stand trial among 23 Black Souls and associates indicted in 2013, the culmination of a months-long investigation of the gang by Chicago Police and the FBI. The probe was dubbed "Operation .40-Caliber," a reference to the caliber of bullets used by Black Souls enforcer Duavon Spears to execute police informant Claude Snulligan in 2012.
Prosecutors said Spears shot Snulligan as he left a cell phone store not far from a Black Souls hangout, apparently in an attempt to aid Black Souls members who were facing criminal charges for beating Snulligan, who had been beaten and mugged in front of his house after making repeated complaints to police about drug dealing by the gang.
Dawson had offered Snulligan $3,000 to drop the charges, not realizing he was working with law enforcement.
As they watched former underlings take the stand as state's witnesses, the gang leaders often sneered at testimony that described a gang with a clear hierarchy and strict rules: one of the murders included as acts committed on behalf of the RICO conspiracy was a low-ranking Black Soul who was beaten to death for stealing drug money, then buried in a shallow grave next door to the abandoned house where the "violation" took place. Police dubbed the murder, then unsolved, the "Soul in the Hole" case.
Defense lawyers consistently attacked the testimony of those former gang members, noting sweetheart plea deals that in some cases shaved decades of jail time off the witnesses' testimony.
Star prosecution witness Alex Williams, an FBI informant who claimed to have become close friends with Dawson while the two men were in the Cook County Jail, was a favorite punching bag for defense lawyers. Williams, who was caught repeatedly by his FBI handlers selling drugs while working for the government, received more than $100,000 in benefits for informing on the Souls — including nearly $40,000 in cash and relocation to a town downstate.
Williams, who wore a wire for investigators, played a key role in identifying gang members and translating jargon in those recorded conversations. He also was arrested in September for selling drugs in his new hometown.
Fourteen other Black Souls members pled guilty before the trial.