8-year-old girl killed in South Side shooting: Chicago police
CHICAGO - An 8-year-old girl was killed and two other people were shot while they were traveling in a car Monday in Canaryville on the South Side.
The shooting happened about 5:55 p.m. at West 47th Street and South Union Avenue, Chicago Police Chief of Operations Brian McDermott said at a news conference at the scene. Four people were at a stop light in a Subaru SUV when someone in a newer-model black Dodge unleashed gunfire into the vehicle, police said.
The child was taken to Comer Children's Hospital with a gunshot wound to the back, where she was pronounced dead about 6:28 p.m., police said. The Cook County medical examiner's office identified her Dajore Wilson. An autopsy ruled her death a homicide.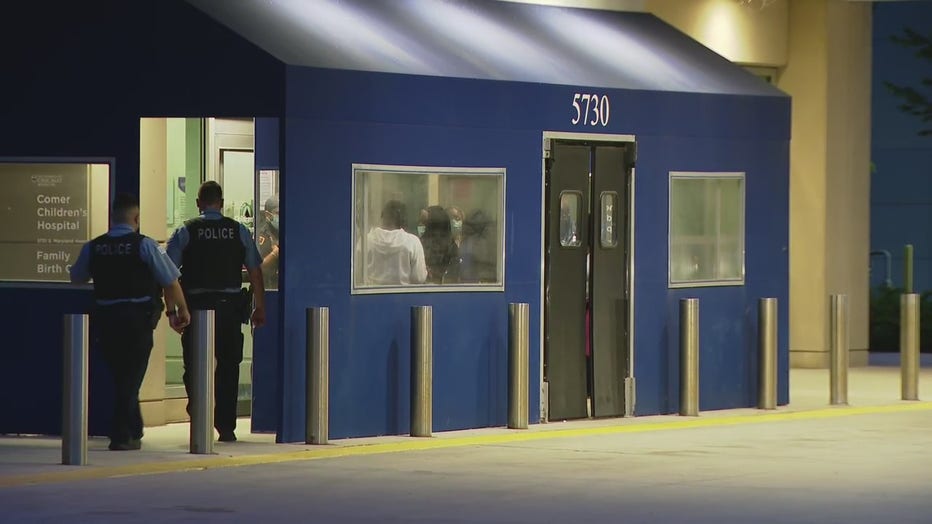 The two other gunshot victims were taken to the University of Chicago Medical Center in critical condition, Chicago fire officials said. A 30-year-old woman and a 31-year-old man were both shot in the back.
The girl's mother was injured after the car the group was in crashed, McDermott said.
GET FOX 32 NEWS ON THE GO BY CLICKING HERE
Following the shooting, the black Dodge fled southbound on Union, according to police and community activist Andrew Holmes. A suspect was described as wearing a black hoodie and black pants.
Sun-Times Media Wire contributed to this report.
Editor's Note: Chicago police corrected themselves after initially saying two children and two adults were shot Monday evening.