Activist Andrew Holmes' daughter caught in crossfire of rap feud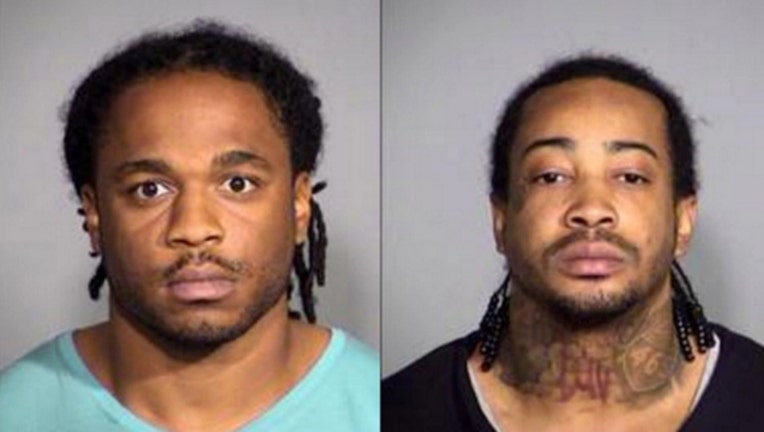 article
CHICAGO (SUN TIMES MEDIA WIRE) - The daughter of Chicago anti-violence activist Andrew Holmes was killed in a shootout between rival rappers in Indianapolis, prosecutors said.
Tamara Sword was fatally shot in August when police say Kenneth "Ken-Ken" James, 28, opened fire with an assault rifle at rapper Devan "D-Bo" Dumes and his entourage outside an Indianapolis nightclub, the Chicago Sun-Times is reporting.
James and Michael "Mike Eazy B" Edwards, 32, were ordered held without bail on charges of murder and attempted murder Thursday by a judge in Marion County, Indiana.
"She was just an innocent girl that got caught in the crossfire," said Sword's father, Andrew Holmes, a community activist who for years has been a fixture at shooting scenes across the city's south side. "She didn't even know these guys."
The gunfire that claimed Sword's life broke out after a brawl inside Suite 38, a nightclub on the west side of Indianapolis, a fracas that was touched off by Edwards taunting Dumes and a dozen friends from the stage, according to documents filed along with the charges against James and Edwards.
Surveillance video from the nightclub shows the rival groups throwing bottles and chairs at each other, a melee that erupted after Edwards took to the microphone and mocked Dumes and his friends, then pantomimed shooting at Dumes' crew. Dumes' group responded by throwing bottles at the stage from their seats in the VIP area.
A friend of Dumes, identified in court records as "DR," said Dumes had assembled a crew of about a dozen friends in anticipation of a confrontation. Dumes had beefed with Edwards two weeks earlier at the club, and had taken a beating.
As bottles and punches flew, security staff shut down the club, forcing patrons — and the brawl — into the parking lot. After driving off, DR met Sword and her friend, who arrived as the club was shutting down. The two women drove with members of Dumes' group to a gas station adjacent to the Suite 38.
As they mingled at the gas station lot, DR said he heard gunshots and the group scattered. DR said he could see the muzzle flash from an "assault weapon" James was firing from about 20 yards away and that Edwards was standing beside James.
Surveillance video from the gas station shows Sword grimacing as she pulls open the passenger door to her friend's car. Autopsy results show she was struck in the upper torso, and died of internal bleeding, the affidavit states. Joshua Riggins, a member of Dumes' entourage, crouched in front of the car to avoid the gunfire, and was run over and killed when Sword's friend attempted to drive off. Police found dozens of shell casings scattered around the crime scene.
In the weeks after the shooting, Dumes' friends agreed not to talk with police and planned to retaliate against Edwards and James.
As he has done hundreds of times in Chicago, Holmes said he canvassed the neighborhood where his daughter was shot looking for witnesses or evidence. In his grant-funded role as a "crisis responder," Holmes said he visits as many as 50 shooting scenes across Chicago in a given week. After his daughter was killed, Holmes added biweekly trips to Indianapolis, where he tried to cajole witnesses to come forward.
DR came forward to police in late March and identified James and Edwards in a photo array, the court records state.